Kandivali East Real Estate
Kandivali East, Mumbai, Maharashtra | Pincode - 400101
Popular Locations in Kandivali East Mumbai:
---
Area Experts in Kandivali East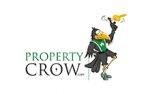 Featured Projects in Kandivali East
Featured Listings in Kandivali East
Featured Agents in Kandivali East
Top Developers in Kandivali East
Featured Developers in Kandivali East
Real Estate Blog
- in Kandivali East
About Kandivali East
---
KANDIVALI EAST

Kandivali a neighbourhood in North Mumbai, India. It late twenty century the region was formely called as Khandolee and a railway station on the western line from churchgate was introduced. Artifacts is found near Kandivali indicated that the region was inhabited in the stone age. The railway station is built more than 100 years ago. The region is divided in two sub-zones Kandivali (East) and Kandivali (West). Both the zone is mainly occupied by gujarati, jain and vaishnav residents.

Kandivali West have some famous localities like Mohite Wadi, Tualskar Wadi, Irani Wadi, Mahavir Nagar, Charkup and Poisar. The oldest locality in kandivali is Kandivali village. Another old locality is poisar village that surround Our Lady of Remedy Church. The railway station is a buies station on the western line and the Poisar Bus Depot, one of the oldest bus depot which is located at S V Road in the western part of the neighbourhood. The government has launched Mumbai Metro line 2 and line 7. While line two will pass through link road on the western part and line seven will pass through the main arterial western urban road on the eastern side of the neighbourhood.

Some of the residential landmarks in these region are Godrej Pre Launch, Shapoorji Pallonji Siennaa, ACME Oasis Tower 2, Oasis Tower 2, Dattani PVL Villas, Reliable Ankit Grande, Mahaveer Solitaire Decks, Rajesh White City and Bharat Amour.
Proximity and Landmarks Near Kandivali East
While the region not only have residential, commercial space but few other well known landmarks like Kandivali Post Office, Ankur Hospital, Poisar Gymkhana, Charkop Market, Mayur Cinema, MCA Ground, Oxford Ground and many other such landmarks.
Property Rates in Kandivali East
Average Property Rates in in Kandivali East
| Year | City | Jan-Mar | Apr-Jun | Jul-Sep | Oct-Dec |
| --- | --- | --- | --- | --- | --- |
| 2023 | Mumbai | | | | |
Property Rates in Kandivali East Locations
| Year | City | Jan-Mar | Apr-Jun | Jul-Sep | Oct-Dec |
| --- | --- | --- | --- | --- | --- |
| 2023 | Kandivali East-Mumbai | | | | |
| 2023 | Kandivali East-Mumbai | | | | |
| 2023 | Kandivali East-Mumbai | | | | |
| 2023 | Kandivali East-Mumbai | | | | |
| 2023 | Kandivali East-Mumbai | | | | |
| 2023 | Kandivali East-Mumbai | | | | |
| 2023 | Kandivali East-Mumbai | | | | |
| 2023 | Kandivali East-Mumbai | | | | |
| 2023 | Kandivali East-Mumbai | | | | |
| 2023 | Kandivali East-Mumbai | | | | |
| 2023 | Kandivali East-Mumbai | | | | |
| 2023 | Kandivali East-Mumbai | | | | |
| 2023 | Kandivali East-Mumbai | | | | |
| 2023 | Kandivali East-Mumbai | | | | |
| 2023 | Kandivali East-Mumbai | | | | |
| 2023 | Kandivali East-Mumbai | | | | |
| 2023 | Kandivali East-Mumbai | | | | |
| 2023 | Kandivali East-Mumbai | | | | |
| 2023 | Kandivali East-Mumbai | | | | |
| 2023 | Kandivali East-Mumbai | | | | |
| 2023 | Kandivali East-Mumbai | | | | |