December 2023 Events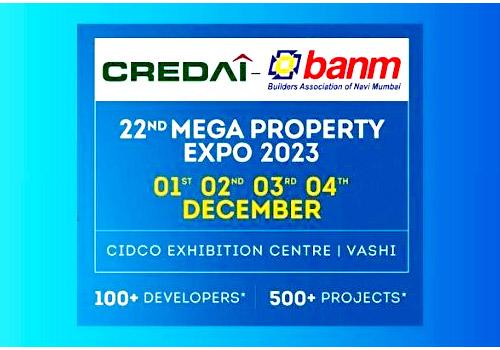 Venue: CIDCO Exhibition Centre, Vashi, Navi Mumbai
From 1st Dec 2023 To 4th Nov 2023
From 10:00 AM To 8:00 PM All Day
ABOUT EVENTA CITY POISED FOR UNLIMITED GROWTH.If Mumbai is the city that never sleeps, Navi Mumbai is the city that never stops evolving and progressing. With the continued emergence of Corporate B... Read More
---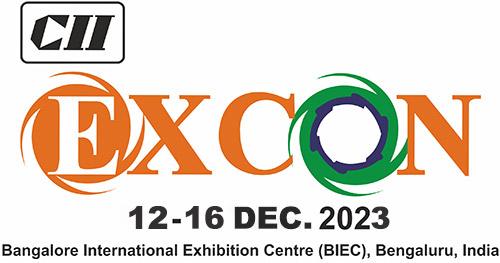 Venue: BIEC Bengaluru International Exhibition Centre, Dasanapura, Bangalore
From 12th Dec 2023 To 16th Dec 2023
09:00 AM-06:00 PM (expected)
Infrastructure sector is a key driver for the Indian economy. The sector is highly responsible for propelling India's overall development and enjoys intense focus from Government for initiating ... Read More
---
All Events
---
---
---
---
---
---
---
---
---
---
---
---
---
About Property & Real Estate Events
Welcome to Ghar.tv Events - the best place for Real Estate Events & Property Shows.
The Property Events and Exhibitions are now transforming the way investors, buyers, sellers, builders and real estate agencies are networking.
These Real Estate Exhibitions are extremely powerful as they carry some of the most significant brands in the real estate sector on a prevalent platform. There are information discussing sessions, issue resolving by the experts and of course some power packed networking that brings a wide variety of property deals and real estate opportunities to the fore.
The Ghar.tv Property Events Team is dedicated to display some of the finest Real Estate & Property Exhibitions in the country and is also a very strong media partner for property events in India.
Indian property exhibitions and real estate events in India & abroad
Ghar.tv helps in the promotion and dissemination of information of the best property exhibitions in India including the CREDAI-MCHI Property Expo BKC Mumbai 2019.
Find the most useful property expo in Bangalore, property expo in Mumbai, property events in Delhi, property exhibitions in Pune, property expo in Hyderabad and many more.
You can also find all the details of real estate events in India and also property and home related events in India on Ghar.tv
These include conferences on construction, real estate and events on infrastructure and project management, etc. You can also find expos, exhibitions, events related to property and housing like Housing Society Management Show, Real Estate Investment Summit, Real Estate & Building Technology, furniture & home decor, Interior designing, lifestyle, housewares, construction & architecture, infrastructure development, home security, technology, home automation, etc.
Property exhibitions are a great way to promote real estate in India. The major property shows in India including the ones conducted by MCHI, CREDAI and other big property event organizers manage to get a lot of real estate investors and home buyers from across India and abroad. India Property events and India property expos are also held abroad in locations like Dubai, Singapore, America, London, Africa, UAE, Oman, Kuwait, etc. When property investors see and meet representatives of property developers in India in person, it helps to boost their confidence and trust levels with regards to real estate in India especially under construction projects in India.
Also the overall environment created during a property exhibition or a real estate expo due to the presence of like-minded real estate and property investors, discounted deals on offer and the understanding of key points of a certain project or property helps property buyers make up their mind easily.
There are many real estate and property exhibitions that take place all over the year across different locations in India & abroad like India property show Mumbai, real estate expo Bangalore, India property show in USA, property expo Mumbai, property expo Bangalore, property expo Goa, property expo Chennai, property expo Pune, weekend and second home property exhibitions, etc.
In the last decade or so many small and large property developers in India have used property events and real estate trade shows for real estate promotions, extensively. Property exhibitions of Indian properties and new real estate projects in India are extremely popular both with local Indian buyers as well as Non-resident Indians (NRIs). It is therefore no surprise that Indian real estate developers participate extensively in property expos and property exhibitions allocating a major chunk of their real estate advertising budget to live property shows.
Ghar.tv is your best partner to market any property exhibition, real estate show, property fair, etc.
Ideally property events and real estate exhibitions provide a win-win scenario to both the property buyers as well as property developers/sellers. Since the Indian property developers are able to show case their real estate projects to buyers in person, the level and quality of engagement is extremely good, helping them convert more inquiries into successful real estate transactions. Also the branding for the property developer and the branding of the real estate projects being developed by them automatically gets taken care of, thereby assisting property sales by default. The property events and property shows also help generate a healthy amount of property leads that enables the property sales team of the development company to build an actionable property lead pipeline. Post the property exhibition the sales team follows up on the property leads created during the event and since there has been a personal interaction of the property buyer and a representative of the real estate development company during the property expo, the deal conversions take place much more easily. All the visitors who attend real estate and property marketing events also help popularize the property event, the participating developers as well as the real estate projects showcased by word of mouth publicity, through social media, etc. A property expo is therefore a very tangible form of property advertising where a property developer can also assess his or her brand value and the feasibility of a given real estate project.
Ghar.tv has a strong database & a strong visitor base for property event organizers in India to take advantage of
A well-organized property event adds a lot of value for an investor that includes knowledge sharing property seminars, Vaastu consultancy, Finance and tax planning advice, legal advice for properties, updates on Indian RERA rules, GST updates and an overall sense of the property market in India including infrastructure growth, economic growth, etc. All these elements help a property investor looking to invest in Indian housing to choose the right project and the right location to invest.
For a visitor to a good property exhibition in India or elsewhere, another advantage is that he or she can see multiple options of commercial or residential property developments and projects and also meet multiple real estate developers from multiple cities across India including cities like Mumbai, Nashik, Pune, Chandigarh, Chennai, Bangalore, Lonavala, Nagpur, Hyderabad, Coimbatore, Goa , Kochi, Gurgaon, Kolkata, Jaipur, Noida, Belgaum, Udupi, Mangalore, Navi Mumbai, Thane, Ahmedabad, Surat, etc.
Some well-known real estate and property exhibitions for Indian properties happening in India and other countries include:
International Real Estate Expo (IREX) Mumbai
Indian Property Show by Sumansa Exhibitions.
India Real Estate Show by Khaleej Times
Indian Property Show in Oman
Times property expo
Credai-MCHI property expo
Dwarka property expo
Realty Indian expo Bangalore
Gruhamasthu Real Estate Expo Secunderabad
Mumbai International Luxury Property and Residency Conference (Mumbai IELP Expo)
Economic Times AceTech Hyderabad
Times Property Investment Expo - Gurgaon
India International Property Mart (IIPM) Bengaluru
World Property & Investment Show (WPIS) - New Delhi
VC Circle Real Estate Investment Summit Mumbai
International Real Estate Expo (IREX) New Delhi
Real Estate & Building Technology New Delhi
You can check Ghar.tv to easily get an access of all upcoming property exhibitions in Pune, upcoming property exhibitions in Mumbai, upcoming property events in Bangalore and all upcoming real estate events across India.