Malad West Real Estate
Malad West, Mumbai, Maharashtra | Pincode - 400064
Popular Locations in Malad West Mumbai:
---
Area Experts in Malad West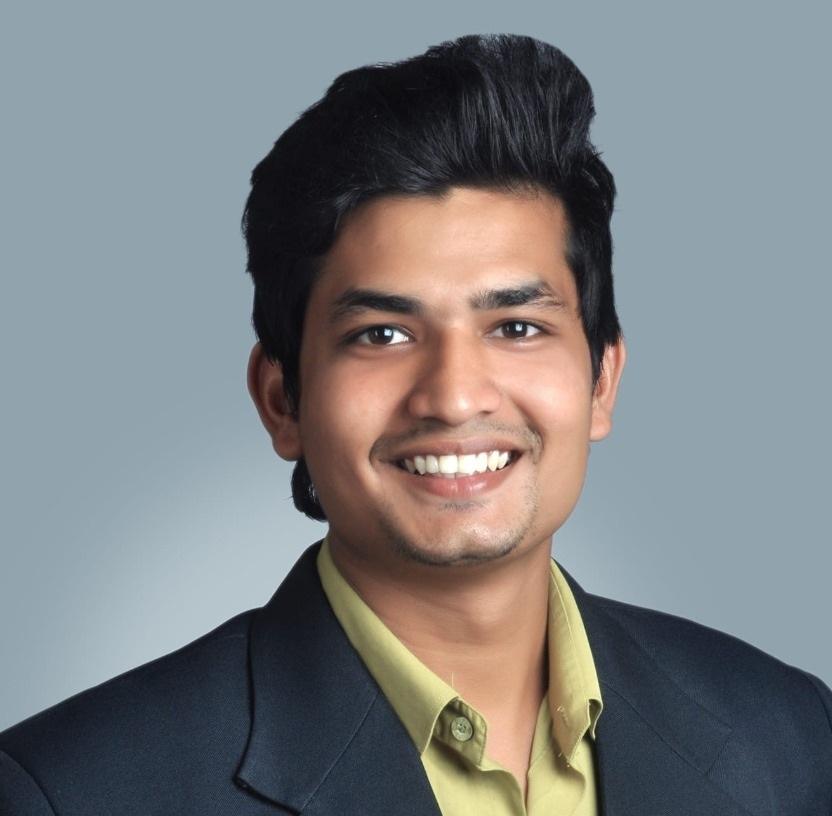 Featured Projects in Malad West
Featured Listings in Malad West
Featured Agents in Malad West
Top Developers in Malad West
Featured Developers in Malad West
Real Estate Blog
- in Malad West
About Malad West
---
Malad West Real Estate

Malad West – Mumbai western suburbs' popular real estate destination

From being a sparsely populated locality with mangroves to being an attractively appealing residential area for various white-collar middle-class communities, Malad west real estate has sure come a long way. Along with urbanization the huge challenges on increasing population and management of infrastructure also arose in a large way. The growth of Malad west real estate has been phenomenal with properties in Malad west being in huge demand with endless demands from property buyers. Malad west realty is definitely one of the biggest success stories in the Mumbai western suburbs slums especially after the year 2000. The past two decades have seen Malad west metamorphose into a commercial, retail as well as residential real estate hub with a number of lavish shopping malls, gated residential communities and commercial complexes. Today, Malad west is not only glamorous and luxurious, but it also boasts of a range of luxury homes as well as affordable homes.

One of the best landmarks that Malad west has today is of course the Inorbit Mall developed by Raheja on the Malad west link road. The entire Mindspace real estate in Malad west has played a huge role in the massive growth story of this beautiful location.

The Inorbit Mall is on the edge of Goregaon west and Malad west and is now a global landmark. The arrival of Inorbit Mall along with the development of Mindspace – the commercial & IT hub of Malad west – has transformed the entire region of Malad west and created a demand for Malad west homes, shops and offices not only from residents of Mumbai city map but also NRI real estate buyers and property investors from across the country too.

The residential real estate market in Malad west got a huge boost after the development of buildings like Whispering heights, Celestia heights, Serenity heights, Quiescent heights in the Mindspace area. Luxury real estate in Malad west came into existence after this and suddenly there were big ticket size property developments in the Malad west area. Some of these noteworthy luxury developments in Malad west include Rustomjee Elanza behind Hypercity, Kalpataru Pinnacle in front of InOrbit Mall, Sheth Auris Serenity, Rustomjee Ozone and many more. Apart from these the staggering number of affordable real estate in Malad west as well as mid-range properties for sale in Malad west is mind blowing.

After the development of Mindspace, came along a few more major developments in the same belt that further strengthened the image of Malad west real estate. The commercial development is called Interface and in a way is an extension of Mindspace. The development of another world class mall – Infinity Mall 2 by the Rahejas took the location of Malad west to another level altogether. Now these two large world class malls along with Hypercity are doing very well and are attracting millions of footfalls every year. No wonder all the major retail brands, cinema brands are part of these two malls and there is a lot of high class street shopping in Malad west both on the Malad west link road as well as SV road area. Apart from the Link road as well as well SV Road areas, the number of new projects in Malad West as well as new residential developments in Malad west within the micro locations. The Malad west property rates per square foot are now among the highest in the Mumbai western suburbs due to all these factor.

In terms of commercial real estate in Malad West there are big MNCs, call centres, IT companies, finance companies, SMEs, corporates that include HSBC, Ness Technologies, J P Morgan India Pvt Ltd, Sony Entertainment, Atos Origin India Ltd,Intelenet, Credence Analytics, Quantiphi Analytics, Tejora Technologies, Otis Elevator Co. India Head Office & Western Region Head Office,Tech Mahindra Business Services Ltd, Royal Synthetics, Alacrity Technologies and many more that have spurred the demand for offices in Malad west. In fact there are a lot of options for small offices as well as large office spaces in Malad west both terms of sale as well as on rent. Offices on rent in Malad West have consistently grown in terms of demand and the per square feet rental prices of offices in Malad west are the highest between the Goregaon to Borivali belt.

Palm Spring, Palm court (commercial) also have a few world class companies that include JustDial, Croma (retail) and a lot of other IT companies and SMEs. The demand for shops for sale in Malad west and shops for rent in Malad west is witness to the business potential of the Malad west area. Malad west has also become a destination for entertainment and dining with a large number of lounge bars, restaurants, hotels, etc. mushrooming up there in the past 10 years. With a large residential population with disposable income and a high level of aspiration the commercial property rates in Malad west have increased gradually with each passing year.

The demand for 2 bhk flats in Malad west and 1 BHK flats in Malad west are at the highest with anything listed on real estate portals or being offered through real estate agents in Malad west getting snapped up in no time. Since there is a corporate sector in Mindspace Malad west, the corporate leasing and demand for residential rental flats is very high. Therefore many residential property investors in Malad west do not hesitate in investing in residential properties in Malad west.

Roads & Localities in Malad west

The Marve Road and Linking Road are among the most-used roads in Malad. INS Hamla, a naval base for training in bridge building and radar is also located here.The major localities in Malad are Chincholi Village, Orlem, Evershine Nagar, Jankalyan Nagar, and Chincholi Bunder Road. Places like Madh Island, Versova, Aksa beach, Marve beach, Erangal beach are famous. Liberty Garden is one of Malad's oldest parks and adds to the overall charm of residential real estate in Malad west.

Educational Institutes in Malad west

Another very strong reason for strong growth in demand for flats in Malad west is due the number of good schools and colleges in the Malad west area. Some of the private educational institutions in Malad west include Ryan International, Dr.Sarvapalli Radhakrishnan (DSRV), D.G.Khetan, Billabong High School, and Aspee Nutan School, Dalmia college, etc.

Residential Projects in Malad West

As aforementioned, there are several residential complexes, standalone residential buildings and residential gated communities in Malad west. The future of Malad west real estate is promising, as there are several residential under construction projects as well as ready residential projects in Malad west currently.

They include Auris Serenity by the Transcon Sheth Group, Raheja Exotica at Madh Island by Raheja Universal, Vardhman Empire, Shreeji Atlantis, Raj Infinia, Dharti Pressidio and many others.

Some of the residential landmark developments in Malad west include Kalpataru Pinnacle, Yugdharma (one of the first high rise towers in the western suburbs of Mumbai), Rustomjee Ozone, Acme Complex, Serenity Heights, Celestia heights, Quiescent Heights,Whispering Heights and so many more. Some of the best areas in Malad west include Evershine Nagar, Sunder nagar, Orlem, Nadiadwala colony, Mahesh nagar, Marve road, Jan Kalyan nagar, etc.

Popular searches in Malad west properties

The resale property prices in Malad west are very good and the number of cheap flats in Malad west is also very high boosting the overall Malad west real estate market. The number of inquiries for a 1 BHK flat in Malad west near the station or for even a 4 BHK for sale in Malad west Link road with any local property consultant in Malad west shows the phenomenal demand and the range of properties that are available in Malad west. With multiple new infrastructure developments in Malad west including the upcoming Metro, the demand for sale properties in Malad west as well as for property on rent in Malad west only seems to increase exponentially in the coming years.

Post Free Malad West Property Listings on Ghar.tv
You may post free Malad West property listings on Ghar.tv. You can sell or rent your property in Malad west more quickly by posting your residential, commercial, or retail property on Ghar.tv and expecting high-quality inquiries for your Malad west property.For the best client responses to your free online property ads in Malad west, please include as many property details and high-quality images as possible.If you are a real estate agent in Malad west or a property owner in Malad west, you can list your homes, offices, and shops for sale or rent on Ghar.tv and receive the highest quality of inquiries and property leads for Malad west properties.
Real estate and property promotion online in Malad west
As a property developer in Malad west, you can collaborate with the Malad west new projects team at Ghar.tv for the best and most effective Malad west property marketing. Ghar.tv offers several options for Malad West online property marketing and new project promotion. Digital real estate marketing for Malad west real estate generates a substantial number of buyer leads for new and under construction projects in Malad west as well as resale apartments in Malad west.
Ghar.tv, as one of the most dependable online real estate marketing companies for Malad west real estate marketing, assists with Malad property promotion and lead generation for Malad properties for Malad west property agents and real estate developers in the Malad west location. We employ the most effective real estate marketing strategies to generate strong leads for upcoming Malad west projects as well as ready-to-move Malad west projects. You can utilize Ghar.tv Malad property digital marketing services to effectively promote all types of Malad west real estate.
Property Rates in Malad West
Average Property Rates in in Malad West
| Year | City | Jan-Mar | Apr-Jun | Jul-Sep | Oct-Dec |
| --- | --- | --- | --- | --- | --- |
| 2023 | Mumbai | | | | |
Property Rates in Malad West Locations
| Year | City | Jan-Mar | Apr-Jun | Jul-Sep | Oct-Dec |
| --- | --- | --- | --- | --- | --- |
| 2023 | Malad West-Mumbai | | | | |
| 2023 | Malad West-Mumbai | | | | |
| 2023 | Malad West-Mumbai | | | | |
| 2023 | Malad West-Mumbai | | | | |
| 2023 | Malad West-Mumbai | | | | |
| 2023 | Malad West-Mumbai | | | | |
| 2023 | Malad West-Mumbai | | | | |
| 2023 | Malad West-Mumbai | | | | |
| 2023 | Malad West-Mumbai | | | | |
| 2023 | Malad West-Mumbai | | | | |
| 2023 | Malad West-Mumbai | | | | |
| 2023 | Malad West-Mumbai | | | | |
| 2023 | Malad West-Mumbai | | | | |
| 2023 | Malad West-Mumbai | | | | |
| 2023 | Malad West-Mumbai | | | | |
| 2023 | Malad West-Mumbai | | | | |
| 2023 | Malad West-Mumbai | | | | |
| 2023 | Malad West-Mumbai | | | | |
| 2023 | Malad West-Mumbai | | | | |
| 2023 | Malad West-Mumbai | | | | |
| 2023 | Malad West-Mumbai | | | | |
| 2023 | Malad West-Mumbai | | | | |
| 2023 | Malad West-Mumbai | | | | |
| 2023 | Malad West-Mumbai | | | | |
| 2023 | Malad West-Mumbai | | | | |
| 2023 | Malad West-Mumbai | | | | |
| 2023 | Malad West-Mumbai | | | | |
| 2023 | Malad West-Mumbai | | | | |
| 2023 | Malad West-Mumbai | | | | |
| 2023 | Malad West-Mumbai | | | | |
| 2023 | Malad West-Mumbai | | | | |
| 2023 | Malad West-Mumbai | | | | |
| 2023 | Malad West-Mumbai | | | | |
| 2023 | Malad West-Mumbai | | | | |
| 2023 | Malad West-Mumbai | | | | |