Devanahalli Real Estate
Devanahalli, Bangalore, Karnataka | Pincode - 0
Popular Locations in Devanahalli Bangalore:
---
Area Experts in Devanahalli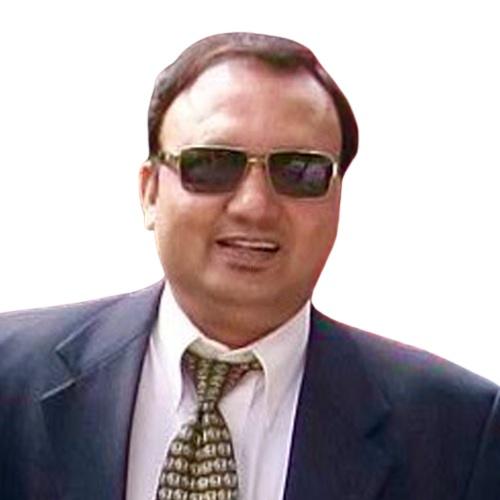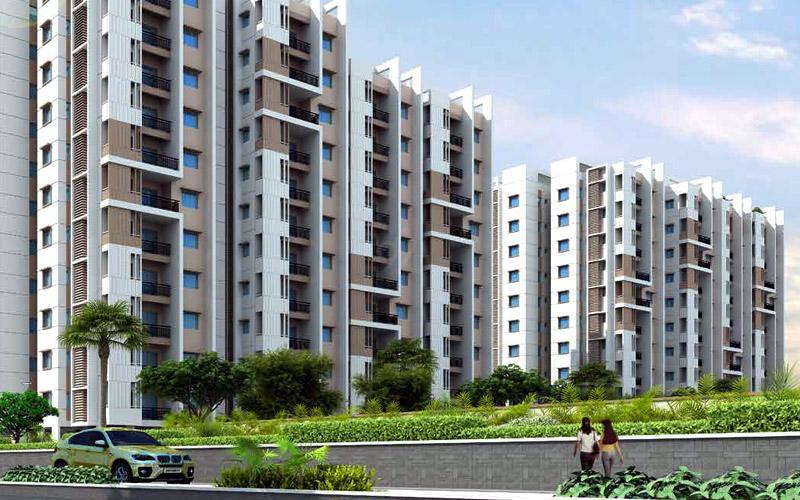 Akash International School Road, Devanahalli, Bangalore
55.00 Lacs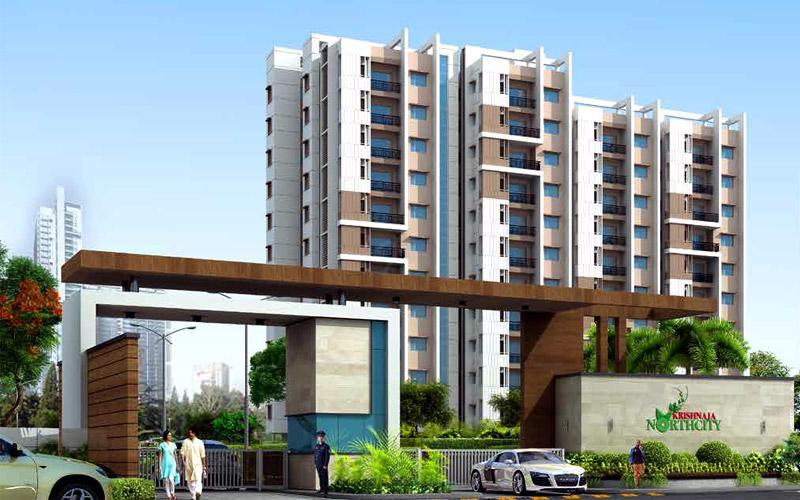 Akash International School Road, Devanahalli, Bangalore
41.00 Lacs
Featured Projects in Devanahalli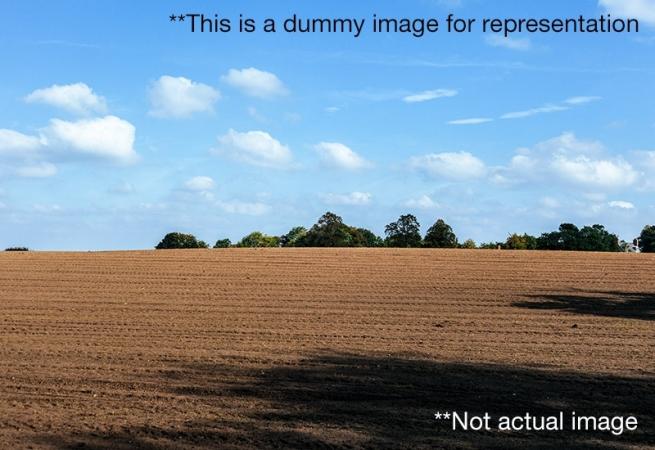 by Continental Builders & Developers
Southegowdanahalli, Devanahalli, Bangalore
...
On Request
* Prices are indicative.
Featured Listings in Devanahalli
Featured Agents in Devanahalli
Top Developers in Devanahalli
Featured Developers in Devanahalli
About Devanahalli
---
Devanahalli real estate

If you were to understand the story of a person who was almost unknown for a major part of his life and then suddenly shot to extraordinary fame then you would easily understand the story of Devanahalli, Bangalore.

Almost 40 kms away from the centre of the garden city, Devanahalli used to be an almost incognito town in the north east of Bangalore. It is actually a part of the rural district of north Bangalore in the state of Karnataka. Devanahalli real estate and its property story did not have too much to write about before the year 2008.

However things changed dramatically in the year 2008 in the month of May when the Kempegowda International Airport came into existence. It literally changed the dynamics of Devanahalli real estate and after the opening of this new Bangalore airport, Devanahalli property rates zoomed skywards. There were many real estate investors who had started to invest heavily into agriculture land for sale in Devanahalli Bangalore as the news of this gigantic airport infrastructure being developed had started to make the rounds almost 5 years prior to 2008.

Apart from the international airport Devanahalli also benefitted from a wholesome development plan that comprised of a herculean four hundred acres IT park called as Devanahalli Business Park close to the Kempe Gowda Airport.

IT & infrastructure developments in Devanahalli

Add to these developments the majestic Aerospace, a full-fledged hundred & forty million USD financial city & a state of the art Science Park and you have an absolutely modern version of Devanahalli to behold. This big IT development with two IT Parks are coming up on nearly 400 acres (1.6 km2) adjoining the airport.

This ITIR will consist of SEZ, production units, public utilities, logistics, residential areas and multiple other job creating activities.

Devanahalli Global Financial District is poised to have some of the biggest financial institutions, banks of India having their centres here.

Devanahalli also is in close proximity to the massive twelve thousand acres BIAL IT Investment Region which is designed and planned to the biggest Indian IT zone.

The Udyog Mitra endorsed Aero park SEZ (special economic zone) – the ultimate an aviation hub is slated to attract almost 12,000 INR worth of investments from US civil and military aviation companies & European Aeronautics and Defence Systems (EADS).

Devanahalli Business Park – A development by Karnataka State Industrial Investment & Development Corporation Limited (KSIIDC) and Government of Karnataka (GoK) - Devanahalli Business Park is one of the biggest factors in the phenomenal growth of North Bangalore real estate.

Participants here also include Sobha Nadathur Aerospace Pvt Ltd and Dynamatic Technologies.

Devanahalli Medical Tourism Hub planned on almost three hundred acres of land by the Karnataka State Tourism Development Corporation (KSTDC) is a holistic healing hub. It brings about the amalgamation of various branches of medicine and health science to provide comprehensive health care to humankind.

The Banglore Turf club originally in the main area of Bengaluru is proposed to be re-located to Chikkajala in Devanahalli taluka. This move is definitely a big invitation for the rich and elite class of Bangalore to visit Devanahalli more frequently.

There are multiple hotels in Devanahalli including luxury hotels like Taj Bangalore, Hyatt Residency, Holiday Inn, etc.

The impetus is to develop Devanahalli into a world class Aerotropolis which literally translates as Airport City. This is a term that refers to a city that actually defines itself through the presence of the airport on its turf as its biggest landmark.

Devanahalli has a satellite ring road that joins Bengaluru with Doddaballapur reducing the travel time by a huge margin.

Devanahalli has a very laid out metro connectivity plan via the 2nd phase of Namma Metro.

There are many residential gated communities in Devanahalli and a few of such residential projects in Devanahalli include Hiranandani Villas, Godrej Reserve, North Gardens, Century Sports Village, UKN The Belvedere, Ozone Urbana Avenue, Palm Hills, Elite Sai Gardens, Valmark Orchards, Embassy Edge, Salarpuria Sattva Park Cubix, Krishnaja Northcity, Karnataka Gnana Bhoomi, Ozone Urbana Township, Fortius Under The Sun, Brigade Orchards Cedar, Dukes Legend Sujay and many more.

Current status of Devanahalli property market

With the aforementioned developments in terms of infrastructure, real estate developments as well as major IT and other category related developments - Devanahalli is surely one the brightest spot in the Bangalore real estate market today. If one were to look at the North Bangalore real estate news it would be impossible to not find Devanahalli as the top most position in terms of real estate investment hub. The rate at which real estate in Devanahalli is growing, is one of the major highlights of the north east Bangalore realty landscape. Being near the international airport city has meant that Devanahalli is a default visit for any domestic or international visitor to Bangalore, thereby being always in the limelight.

It is now wonder that there are more than two hundred residential developments in Devanahalli and multiple sites near Devanahalli at present which are under various stages of development. There has also been an upward surge for flats in Devanahalli and many real estate developers in Devanahalli are building various options to cater to this huge demand.

Devanahalli is also a decent attraction for tourists since it is the birth place of Tipu Sultan – a very revered leader in the South of India. Apart from this the extremely scenic Devanahalli Fort manages to generate a lot of tourist footfalls from across the country.

Devanahalli Properties – variety in types, sizes & prices

One of the most crucial reasons in the increase in property investments in Devanahalli is the kind of variety that this location offers. Home buyers scouting for apartments for sale in Devanahalli can get a plethora of options comprising of various sizes and types. In fact the number of budget homes for sale in Devanahalli is very high and therefore a lot of end users prefer buying their homes in Devanahalli. Also a property investor in Bangalore can get multiple property types like plotted developments in Devanahalli, some of the best plots near Bangalore airport and also book plots in some of most promising upcoming sites in Devanahalli.

Low budget homes for sale in Devanahalli

Due to the vast expanse of land available many Bangalore real estate developers, both branded & unbranded have been able to offer low budget and low cost homes for sale in Devanahalli. Even some of the best gated community developments in Devanahalli are lower in price compared to the average property prices in Yelahanka, Hebbal and other nearby locations.

Apart from finding low cost homes in Devanahalli and finding land investments in Devanahalli, property buyers here can also indulge in high end homes & luxury properties. Some of the low budget upcoming and under construction projects in Devanahalli include Provident Welworth City, Krishnaja Northcity, Dukes Legend Sujay, Ambika Arcade, Park Cubix, Brigade Orchards, etc.

BDA approved plots in Devanahalli

There are a lot of plotted developments in Devanahalli including many BDA approved plots that are very good for investment or to even build your own independent house in Devanahalli. One of the most prime examples of a good independent plot and site for sale in Devanahalli is the one of Swiss Town and Hollywood Town. They have become super successful projects and all major property investments in Devanahalli are now done keeping them as examples. There are many developers that offer plotted development in Devanahalli today and that includes Century sports village, Oval Reef in Kannamangala Post by Colaco developers, Godrej plots, plots in Nandi hills, Hirandani Lands, etc.

Some of the gated community plots near Devanahalli also include TD Uttar – BIAAPA Approved 7 acre project offering 120 premium villa plots in Devanahalli.

Luxury projects in Devanahalli

Some of the best luxury properties in Devanahalli are being developed by some of the biggest real estate brands in Bangalore including Sobha developers, Godrej properties, Hiranandani Developers, Brigade Group, Embassy group and many others. Some of the most picturesque independent villas for sale in Devanahalli will literally take your breath away with their pomp and grandeur. A few of the upcoming villas for sale in Devanahalli include Sobha Lifestyle Legacy Villas, Godrej Reserve, Brigade Atmosphere, Salarpuria Sattva park cubix, Hiranandani Upscale Villas, Sobha Lifestyle, The Retreat, QVC The Hills and many others. You can also find a lot of luxury homes in Devanahalli that have been tastefully developed by individual owners. You can easily find such luxury houses for sale in Devanahalli in the resale market and through real estate agents in Devanahalli.

Apparently there has been a lot of demand for villa for sale in Hiranandani Devanahalli from wealthy investors of Bangalore and the country. Many luxury property buyers have really appreciated the brigade orchards villa for sale. In terms of response from investors, the Hiranandani villa plots and brigade plots near Devanahalli have been extremely successful too.

As is evident from the infrastructure developments in Devanahalli both currently and in the future, one can easily understand the range of upcoming commercial projects in Devanahalli. As the residential developments in Devanahalli increase so will the number of commercial properties, offices and retail spaces in Devanahalli increase as the population of the area goes up. It would therefore be a good idea to invest in commercial real estate in Devanahalli and reap dividends from the phenomenal growth that this area is witnessing.

Devanahalli Connectivity Advantage

It is very close to the Kempegowda International Airport is (approximately Five kms). One can reach using the NH 7.

National Highway Seven (NH7) which joins Hebbal to Devanahalli is a very well built, wide, six lane highway that makes road travel extremely convenient.

There is a strong BMTC bus network that joins Devanahalli to all major areas of Bangalore city.

Employment zones in proximity to Devanahalli

There are multiple and massive employment marketplaces near Devanahalli. Some of the prominent ones are:

Embassy Manyata Business Park in Hebbal – It is approximately 30 kilometres from Devanahalli through NH 44.

Koramangala which is a big hub in Bangalore – 560034 is a bit more than 40 kms from Devanahalli through the Bellary Road.

The International Tech Park (ITPB) in Whitefield is a shade below 40 kms through the State Highway number 35.

The investment region plan which includes Devanahalli has attracted many multinational companies, IT giants, corporate houses like TCS, Wipro and others. This would likely create more than 4.5 million jobs in this region. The Devanahalli Bangalore pin code of 562110 will become more and more popular with all these developments.

Education institutes in & near Devanahalli

There are many schools and colleges in and near Devanahalli. Some of them are:
Akash International School
Chinmayee Public School
Gnana Deepa Academy Residential School
Atal Bihari Vajapayee Residential School
The School of Ancient Wisdom
Carmael English School
G Lps Chikkathattamangala
G Lps Chikkasanne
Chandrakala Higher Primary School

Healthcare in Devanahalli

There are many hospitals and world class health facilities here including Narayana Hrudayalaya Devanahalli which is a very famous hospital that provides some of the best heart care at very affordable prices.

Some of the other well-known hospitals in Devanahalli are:
Columbia Asia Hospital in Hebbal, Kirloskar Business Park, Bellary Rd
Leena Multi Speciality Hospital in S.Narasimhaiah Lay-out, Budigere Road
Sri Shirdi Sai Hospital Sri Vijayalaxmi Complex, Prashanthnagar Main Road, Opp. to Canara Bank, Southegowdanahalli
Akash Hospital in Boodihal
Regal Hospital at CMR Complex, Thanisandra Main Road, Chokkanahalli
Manasa Hospital in Gokare
Vishwa Piles Hospital in Southegowdanahalli
DKR scanning and diagnostic centre opp Dena Bank, Bychapura road

Malls in & near Devanahalli

As the real estate projects around Devanahalli gather steam and attract new buyers, the existing population has already triggered a momentum in retail real estate in Devanahalli. Some of the popular shopping destinations and malls in and around this location include:

Huchcha Muduka Mega Mall, K B Sandra, Venkatala Village, Chowdeshwari Layout, Yelahanka

Phoenix Market City Mall, Mahadevapura, Opposite Bbmp Office
Elements Mall, 100 Feet Road, Thanisandra Main Road, Nagawara
RMZ Galleria Mall, Yelahanka
Garuda Mall, Yelahanka new town

Property rates in Devanahalli

One glance at the Chikkaballapur real estate trend and the property prices in Devanahalli is the past 5 years will immediately show the strong growth that this region has witnessed. Even with a dull real estate market in Bangalore and across India, real estate prices in Devanahalli have held their own or increased by around 2 per cent recently. The current average property rates in Devanahalli hover around Rs. 3800 to Rs. 5900/- per sqft.

Why should you invest in Devanahalli?

Ever since the Kempegowda International Airport was established, Devanahalli has been the talk of the town in Bengaluru. Considering the price trends in Devanahalli and all the other positives discussed above, it is certain that the demand for residential properties in this area, is bound to increase further in the future. The rates are very competitive and should rise, once all the commercial developments take place and the metro network is established.

There are some teething issues, including water supply and transportation but the NH-7 and upcoming metro, will take care of the latter. Devanahalli makes for a fantastic investment destination, keeping in mind the slew of developments taking place in this stretch.

Property Rates in Devanahalli
Average Property Rates in in Devanahalli
| Year | City | Jan-Mar | Apr-Jun | Jul-Sep | Oct-Dec |
| --- | --- | --- | --- | --- | --- |
| 2023 | Bangalore | | | | |