Bandra East Real Estate
Popular Locations in Bandra East Mumbai:
---
Area Experts in Bandra East
Featured Projects in Bandra East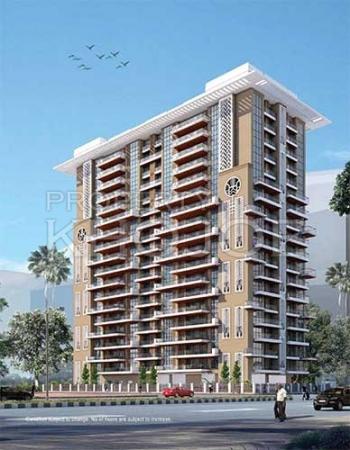 by Hubtown Limited
2 BHK & 3 BHK Apartments
MIG Colony, Bandra East, Mumbai
HubTown SunStone, developed by HubTown Limited which offers you 2 BHK & 3 BHK Apartments worth an Carpet area of 664 Sq.ft to 1210 Sq.ft. The Complex Provides you 21 Floors Each built up on 0.47 Acres of Land with 4 Iconic Towers (Phase 1) 3 Towers, (Phase 2) 1 Tower and 62 Units. Its Ongoing Co...
2.79 Cr onwards
* Prices are indicative.
Featured Listings in Bandra East
Featured Agents in Bandra East
Top Developers in Bandra East
Featured Developers in Bandra East
About Bandra East
---
Home to the one of the world's biggest financial & business centres – Bandra Kurla Complex, Bandra East has many feathers in its glorious hat.

GEOGRAPHY

Bandra is split by the local railway-line into West Bandra (Postal code 400050) and East Bandra (Postal code 400051).

In the mid-to-late 1990s, the eastern part emerged as a commercial and administrative hub. It houses the Family Court, Bandra-Kurla Commercial complex, the office of the state housing development authority (MHADA), the office of the District Collector, and so on. The residential quarters of the employees of the Maharashtra State Government are also located here.

Important locations in Bandra East:

Kala Nagar – A very leafy and green neighborhood, Kala Nagar is a very quiet and peaceful residential location in Bandra East.

Bandra Court, Family court.

MIG cricket club is located at Siddharth Nagar in Bandra East and is very important landmark on Mumbai's and even India's cricketing map. Some of the best Indian cricketers including the living legend Sachin Tendulkar have graced this club regularly. The MIG cricket club was conceived way back in the year 1968 and is now a beacon for sports enthusiasts across the country.

Bandra Terminus is where trains bound for northern and western India are scheduled regularly.

BANDRA KURLA COMPLEX (BKC)

BKC is a commercial complex, which is one of the most famous landmarks in Bandra East, and is also a favourite among the expat community in Mumbai. Surrounded by Kurla east and Bandra west, it is the proposed terminus of the Mumbai-Ahmedabad Bullet train. BKC is home to a number of buildings such as including Jammu & Kashmir Bank National Business Centre, National Stock Exchange, SEBI, NABARD Head Office, IL&FS, Amazon.com, Asian Heart Institute, Dow Chemicals, ICICI Bank, Citibank, Dena Bank, Bank of Baroda, State Bank of India, Bank of India, Kotak Mahindra Bank, Bharat Diamond Bourse, Unit Trust of India, DhirubhaiAmbani International School, American School of Bombay & Fortune 500. The Mumbai Cricket Association's cricket ground, the United States Mumbai Consulate and the British Deputy High Commission also reside here.

EDUCATIONAL INSTITUTIONS

With a flock of elite schools and colleges, Bandra east is a great knowledge imparting centre. Some of them are:

Arya VidyaMandir High School
St.Andrew's High School
IES ManikVidyamandir
Saint Theresa's High School
Purushottam High School
Cardinal Gracias High School
Ascend International School
Mahatma Gandhi Vidyamandir

REAL ESTATE PROSPECTS

Bandra east has extremely important commercial and office buildings for sure but there is no dearth of world class residential buildings as well. There are several classy and posh residential housing projects that adorn the Bandra East landscape which include constructions like Kalpataru Sparkle by the Kalpataru Group, Rustomjee Seasons, Hubtown Sunstone, RustomjeeOriana, Happy Home Jade Gardens, Naman Residency, SunteckSignia Isles, Sunteck Signature Island, SunteckSignia Pearl, RNA Azzure and many more.

There are many under construction real estate projects also coming up in Bandra East that include the very huge development by Radius Developers – Ten BKC, Forum Serendipity, Kanakia Paris, Sangam Aspen Gold, Three ColoursSaklaSadan, KUL Radiance by Kumar Urban Development, K Mordani Boulevard by K Mordani Realty, Darvesh The Palm by Darvesh Group, Dudhwala Fifty One East by Dudhwala Group, K Mordani La Maisonby K Mordani Realty


Property Rates in Bandra East
Average Property Rates in in Bandra East
| Year | City | Jan-Mar | Apr-Jun | Jul-Sep | Oct-Dec |
| --- | --- | --- | --- | --- | --- |
| 2023 | Mumbai | | | | |
Property Rates in Bandra East Locations
| Year | City | Jan-Mar | Apr-Jun | Jul-Sep | Oct-Dec |
| --- | --- | --- | --- | --- | --- |
| 2023 | Bandra East-Mumbai | | | | |
| 2023 | Bandra East-Mumbai | | | | |
| 2023 | Bandra East-Mumbai | | | | |
| 2023 | Bandra East-Mumbai | | | | |
| 2023 | Bandra East-Mumbai | | | | |
| 2023 | Bandra East-Mumbai | | | | |
| 2023 | Bandra East-Mumbai | | | | |
| 2023 | Bandra East-Mumbai | | | | |
| 2023 | Bandra East-Mumbai | | | | |
| 2023 | Bandra East-Mumbai | | | | |
| 2023 | Bandra East-Mumbai | | | | |
| 2023 | Bandra East-Mumbai | | | | |
| 2023 | Bandra East-Mumbai | | | | |
| 2023 | Bandra East-Mumbai | | | | |
| 2023 | Bandra East-Mumbai | | | | |
| 2023 | Bandra East-Mumbai | | | | |