Benefits of buying
Mount Alterra
---
About Mount Alterra
| | |
| --- | --- |
| MAHA Rera No. | Ajanta Farms: P52000000525, Anjali Farms: P52000000530, Besto Farms: P52000000532, Classic Commercial Services: P52000000430, Greenfield Resorts: P52000000468, Kapur Farms: P52000000881, Niranjan Investments: P52000000606, Supriya Farms: P52000000536, Joy Farms: P52000001190, Ajanta Farms: P52000013735, Anjali Farms: P52000013736, Besto Farms: P52000013911, Greenfield Resorts: P52000013734, Joy Farms: P52000013869, Kapur Farms: P52000013913, Krishnagiri Farms: P52000013868, Niranjan Investments: P52000013731, Supriya Farms: P52000013870, Yash Farms: P52000013912 |
| Location | Waghranwadi, Village Adoshi and Chavni, Taluka - Khalapur, District - Raigad - 410203 |
| Area | 5382 Sq.ft & 9149 Sq.ft |
| Current Status | Ready to move in |
| Configurstion | Villa plots |
Projects At Mount Alterra
If you are looking for Hiranandani Khandala plots price and other relevant details like size of plots in Mount Alterra, you can find the same on 99sqft.com. The special thing about Hiranandani Khandala villa at Mount Alterra Lonavala is that these exquisite villa plots for sale in Lonavala are absolutely one with nature. These villas go caressingly along with the contour of the plots in Khandala. This factor adds a very unique beauty to each and every villa for sale in Mount Alterra Lonavala.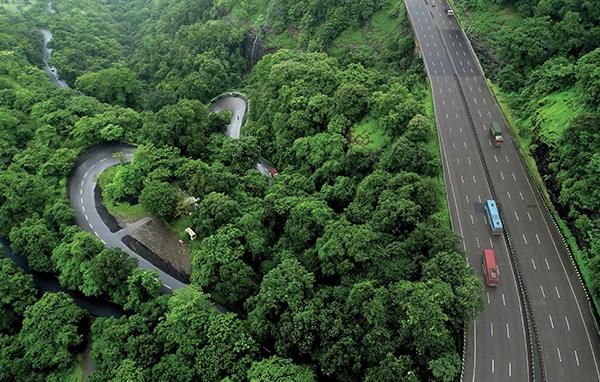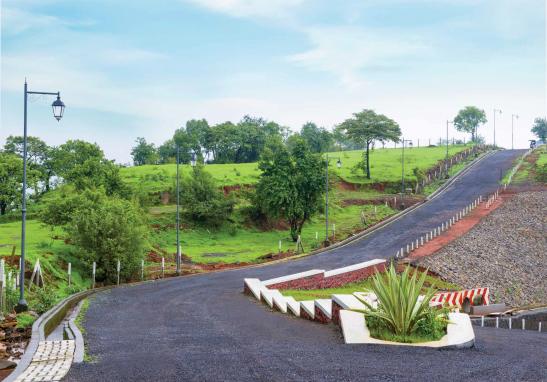 Mount Alterra
Usually the villas for sale in Lonavala are built on plots that are all plain and therefore lack the charm of the surroundings. These villas in Mt Alterra by Hiranandani would be customized by yourself after the purchase of the huge villa plots. Therefore you can choose to create bespoke luxury villas in Lonavala in the lap of nature as per your own interpretation of the beautiful nature all around. Another major advantage of Mt Altera Lonavala is the fact that this particular Hiranandani community in Lonavala is that is higher than other places in Lonavala in terms of the sea level. Therefore with the default height that Lonavala naturally enjoys, you get bigger advantage due to the additional height of the Mount Alterra plots in Lonavala.
Traffic free Location
It automatically ensures that you do not have to waste your time in the Lonavala traffic because your entry to and exit from Mount Alterra Hiranandani lies before the actual Lonavala city starts helping you avoid all the delays and trouble that the huge traffic jams cause in Lonavala city, especially during the peak holiday seasons. Hence the exclusive luxury factor of these villa plots for sale in Lonavala in Hiranandani community is very high indeed.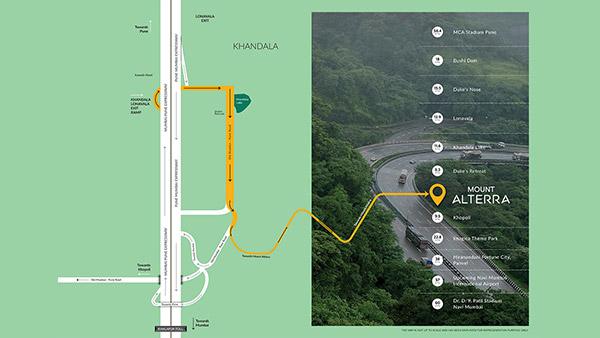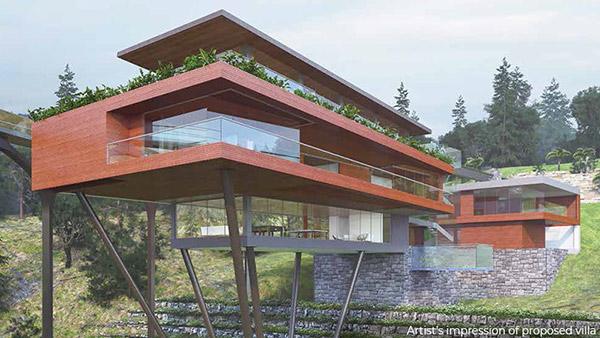 Giant gated community
Also in comparison to other Khandala plots for sale, the immediate advantage that Mount Alterra plots offer is the fact this giant gated community in Lonavala has all the modern security and facilities that a good luxury property in any metro city would provide. Along with all the mesmerizing elements of nature, the additional features of Mount Alterra like the amenities, security, community, facilities, etc. make it an unbeatable choice to buy luxury villa plots in Lonavala.
---
Configurations
| Unit Typology (BHK) | Built-up Area | Carpet Area |
| --- | --- | --- |
| Villa Plots | | 750 Sq.mtr |
| Villa Plots | | 3100 Sq.mtr |
---
Amenities
A clubhouse that lets you host great parties and get-togethers
A gymnasium and yoga centre for your daily exercising
A swimming pool with a pool deck to enjoy the serene evenings
---
---
Location
MCA STADIUM PUNE - 58.4 km
LONAVALA - 12.9
DUKES RETREAT - 8.3 km
KHOPOLI - 9.5 km
IMAGICA - 22.8 km
UPCOMING INTERNATIONAL AIRPORT - 57 km
HIRANANDANI FORTUNE CITY, PANVEL - 38 km


Click to Enlarge Map
---
Gallery
---
---
About Developer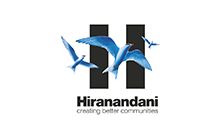 Hiranandani Group
Hiranandani Developers Pvt. Ltd. Olympia, Central Avenue, Hiranandani Business Park Powai,Mumbai 400076
Site Address : Waghranwadi, Village Adoshi and Chavni, Taluka - Khalapur, District - Raigad - 410203
Focussed on Larger Goal - Happiness of People

The community is our reason of existence, and its happiness is our motivation. Ever since its inception in 1978, Hiranandani group has believed that its success comes from its people. Wherever there are people there is an opportunity to serve. Every activity, be it in real estate, education, healthcare, hospitality, leisure or entertainment has steadily focused on creating a better experience in every aspect of life. While corporate has gone from strength to strength, the Group is primarily synonymous with quality, commitment towards customers, reliability, and excellence in architecture.
Raising Global Lifestyles

Hiranandani has continually pioneered newer technologies, bold design and precision engineering to create landmark residential townships and commercial complexes. Propelled by the drive to change expectations and the lifestyle of people thus changing the skyline of the city, Hiranandani has ushered in an era marked by higher standards of living and global lifestyles.

With its far sightedness to spot the shifting societal trends, Hiranandani is today a leading real estate group in its flagship business of construction with a pan – India as well as international presence.

The Group is known for its projects of Hiranandani Gardens, Powai, Hiranandani Meadows, Thane, Hiranandani Estate, Thane, Hiranandani Business Park Powai & Thane.
---
Contact Us
Get an Amazing Deal in Mount Alterra.
Disclaimer & privacy policy