Benefits of buying
Amoda Reserve
90 minutes from Mumbai.
60 minutes from Pune.
Strategically located between the hustle and bustle of Mumbai and the cultural hub of Pune.
World-renowed architects, Eco-id, Singapore have designed the villas, and the landscape has been designed by burega Farnell, Singapore.
The entire development boasts of meandering lanes, themed gardens and recreation zones.A sparkling plunge pool in all independent villas, to dip your toes, and your mind.
---
About Amoda Reserve
| | |
| --- | --- |
| MAHA Rera No. | P52100003084 |
| Location | Opp. Della Adventure Park, Kunegaon, Kune Village, Khandala, Lonavala, Pune, Maharashtra 410401 |
| Configurations | 3, 4 & 5 BHK luxury Villas |
| Area | 2600 Sq.ft To 7048 Sq.ft |
| Current Status | Ongoing |
| No. of Towers | - |
| No. of Floors | - |
| No. of Units | 65 |
| Total Project Area | 60 Acres |
Kalpataru Amoda Reserve - luxury amidst nature
Amoda Reserve is a luxury home nestled cozily in the lap of Kunenama, Lonavala.Also referred to as South Park at Amoda Reserve, these are luxury villas in Lonavala that are mesemerising in the true sense of the word.However what makes Kalpataru Amoda Reserve really luxury is that it is not only the maginificent space, flawless designs, amazing arachitecture but also the complete natural lifestyle that comes attached with it. Delighfully made gardens, fruit parks, rock gardens, salad & herb gardens - all add a sense of belonging when you step in this luxury property in Lonavala.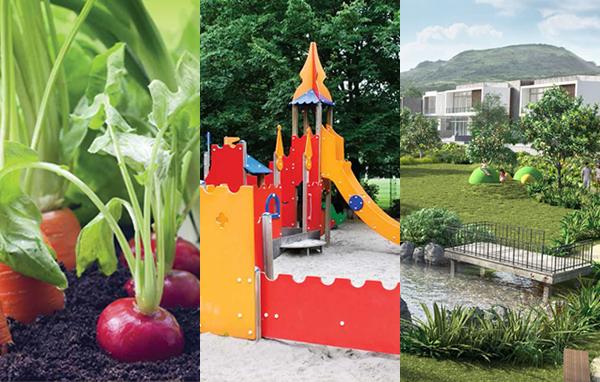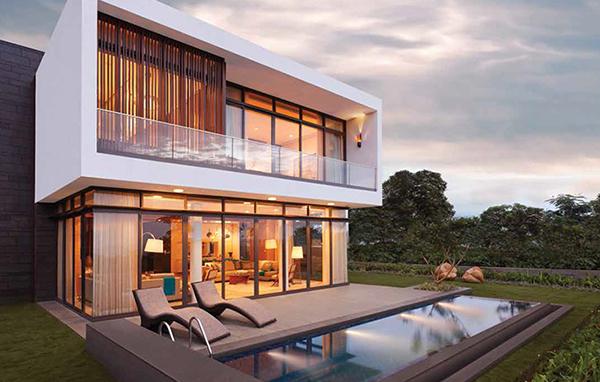 Your dream luxury villa in Lonavala
The beautiful water bodies, relaxing camping grounds, well designed pet parks and a whole host of other well planned amenities ensure that this not just any other luxury place. Every element in Kalpataru Amoda Reserve is made to enhance your experience here and the developers have taken an entire holistic approach to luxury. The villas in Amoda Reserve South Park in Lonavala are therefore some of the most treasured luxury villas in Lonavala.

Your ultimate luxury home in Lonavala
The luxury villas in Kalpataru Amoda Reserve Lonavala have been created with utmost love and care. They are full of life, greenery and all the grandeur that nature has to offer. These international-standard 3 BHK, 4 BHK & 5 BHK villas in Lonavala have beautiful green landscapes, bespoke gardens, prestigious amenities along with a sports club, organic farms and a 6 acre clubhouse that you can enjoy with your family throughout your life.
Time well spent with your family and loved ones in your luxury abode in Lonavala - that is true luxury indeed. With the precious villas in Amoda Reserve you are ensuring a luxury legacy that will last for generations to come.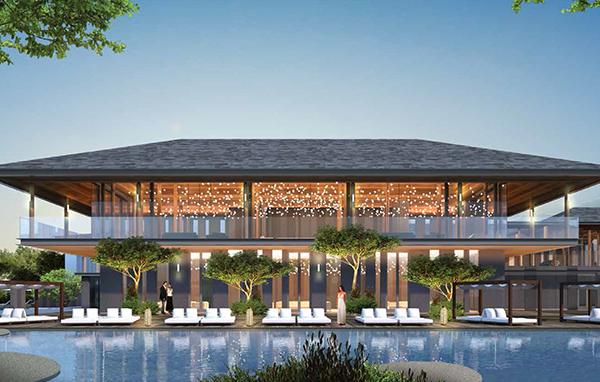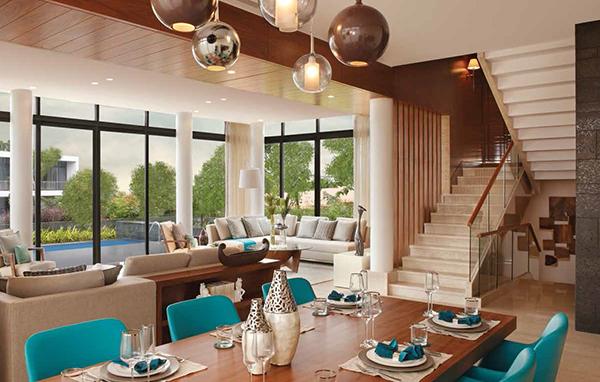 Details of Villas in Amoda Reserve Lonavala
Large three-side open living room extending to the private plunge pool with deck*
Private open space outside the villa
All bedrooms with extended balcony and decks*
Bedroom with extended balcony
Separate maids room with a service yard and separate access*
Family room on first floor
Large accessible terrace to enjoy the open sky*
Walk-in wardrobe in master bedroom*
Exclusive to the 4 BHK & 5 BHK villa options
---
Configurations
| Unit Typology (BHK) | Built-up Area | Carpet Area |
| --- | --- | --- |
| 3 BHK | - | 2600 Sq.ft |
| 4 BHK | - | 4600 Sq.ft and 5662 Sq.ft |
| 5 BHK | - | 7048 Sq.ft |
---
Amenities
Heated spa swimming pool
Family pool with lounge chairs
Childrens pool with beach-like entry
Slide pool
Childrens water play zone
Jacuzzi
Children play area
Squash court
Badminton court
A multi-purpose sports court to help play mini soccer, volleyball, basketball, etc
Luxury gymnasium with cardio, free weights, and weight machines.
Indoor Games Room - carrom, chess & board games
Aerobics area
Snooker
Spa
Yoga & meditation hall
Reading lounge & library
Tennis courts
Restaurants & coffee lounge
Outdoor deck & bar
AV theatre
Multipurpose hall
Digital golf
Cricket practice pitch
Jogging track
Community space
Barbeque area
Bouldering & climbing zone
Table tennis room
---
---
Location
Mumbai - 90 min.
Pune - 60 min.
Mumbai-Pune Expressway - 20 min
Proposed International Airport Navi Mumbai - 40 min.
Khopoli Railway Station - 10.3 km | 24 min.
Lonavala Railway Station - 4.3 km | 14 min.
Kelavi Railway Station - 21.7 km | 34 min.
Dolavli Railway Station - 20.5 km | 33 min.
VPS High School - 14 min
Gurukul High School - 12 minDC High School - 7 min


Click to Enlarge Map
---
---
---
About Developer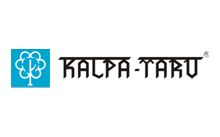 Kalpataru Group
Kalpataru Ltd.,101, Kalpataru Synergy, Grand Hyatt, Santacruz (E),Mumbai, India 400 055

Site Address : Opp. Della Adventure Park, Kunegaon, Lonavala 410 401, Maharashtra
Kalpataru Group, founded in the year 1969 is one of the leading real estate companies in India. The vision Mr. Mofatraj P.Munot since its start saw the company reach new heights. Kalpataru Builders has over the years delivered premium projects in the residential and commercial segments. Initially began operations in Mumbai Metropolitan Region and then Pune, the real estate company expanded presence in other cities like Surat, Jaipur, Chennai and Hyderabad. The builders received the CNBC Awaaz Real Estate Awards 2012 for best 'Mid-Segment Residential Project' and Platinum Award of Excellence at 7th Construction World Architect Builder Awards 2012. Kalpataru Group of Companies offers a gamut of services such as procurement and construction EPC contracting, property project management and real estate development. Projects by Kalpataru developers include integrated townships, lifestyle gated communities, retail spaces and redevelopment projects.
---
Contact Us
Get an Amazing Deal in Amoda Reserve.
Disclaimer & privacy policy