About Kanakia Spaces Realty Pvt. Ltd.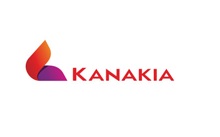 Who we are

Over three decades ago, Kanakia Group began its operations on a simple premise - to build edifices that went beyond bricks and cement; edifices that rested on pillars of just and principled values, and held strong long after a sale is made. And that is exactly what Kanakia is known for. Integrity to honour every commitment. Endeavour to constantly evolve.

Today, Kanakia Group is a diverse business group spanning sectors such as Real Estate, Hospitality, Entertainment, and Education.

At Kanakia, innovation is a mindset. We strive to create structures that become a benchmark in spaces. Over the years, we have developed over 14.6 million sq. ft. of residential, commercial, entertainment, education, and industrial spaces. After establishing our core business in real estate, in 1997, the group forayed into cinema exhibition under the brand name Cinemax, redesigning single-screen theatres into modern and technologically advanced multiplexes for a more luxurious viewing experience.

With an interest to promote social progress, in 2002, we ventured into the field of education with RBK Education Institution. To date, the group has six schools across Mumbai and Gujarat, offering the best-in-class infrastructure, and an advanced approach to teaching methodology.

In 2010, the group launched Hotel Courtyard by Marriott, marking its entry into Hospitality. This hotel, within a short span of time, has earned the reputation of being one of the leading Business Hotels in Mumbai. Today, we operate three hotels across Mumbai, Ahmedabad, and Goa.

Over the years, the Kanakia Group has been honoured with several prestigious awards such as India's Most Promising Brand, CNBC Awaaz CRISIL CREDAI Real Estate Award, Commercial Property of the Year, International Property Award, and MCHI Property Award, to name a few.

By creating and delivering properties that are state of the art, Kanakia Spaces Realty Pvt. Ltd. intends to impact the real estate sector in Mumbai, positively. This real estate development company in Mumbai is dedicated to offering high-quality settings that improve the present and look forward to the future. This property developer in Mumbai also seeks to make its presence known by generating high-quality real estate projects that provide customers excellent value for their money and the best possible level of happiness. When it comes to satisfying the requirements and requirements for real estate that are set out by the clients, this real estate development organization in Mumbai spares no effort.

In the competitive field of real estate in Mumbai, Kanakia Spaces Realty Pvt. Ltd. is a major participant and is trying its best to bring quality and consistency on board. As a real estate developer in Mumbai, this company is actually helping many home buyers and real estate investors to achieve their dreams of owning their own homes in Mumbai.

By building good quality homes in Mumbai at decent enough prices, this real estate company is helping every home buying dream to become a reality. They construct every house with care, putting an emphasis on quality, practical details, and providing excellent value for the money spent. As Kanakia Spaces Realty Pvt. Ltd. develops new homes and properties across Mumbai, one of the company's aims is to win people's trust and gain their faith in the real estate developments that they have to offer.
Real Estate Projects of Kanakia Spaces Realty Pvt. Ltd.
---
Displaying 1 - 18 of 58 total results