Area Experts in Borivali West
Featured Projects in Borivali West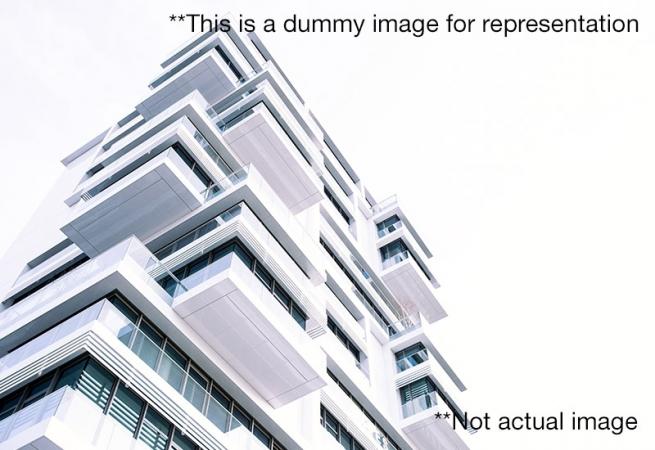 by Kamala Group
2 BHK Flats
Gorai-I, Borivali West, Mumbai
Kamala Garden Grove Phase 2 located at Gorai-I which provides you 2 BHK Apartments worth an area of 1400 Sq.ft and 1450 Sq.ft. The complex provides you 21 floors.The complex provides you various amenities like Lift Space, Water Storage Space, Security Space, Club House, Kids Play Area Parking Space,...
On Request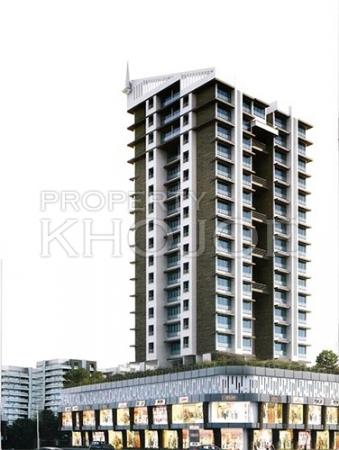 by Kabra Group
2 BHK Homes
Ramdas Sutrale Marg, Borivali West, Mumbai
Kabra Group is into the realty sector for almost 30 years for now and the time served has been successful in the terms of client satisfaction and earning more goodwill in the market. The developer is an ISO Certified developer and has live up to the market standards and clients demands by delivering...
2.50 Cr Onwards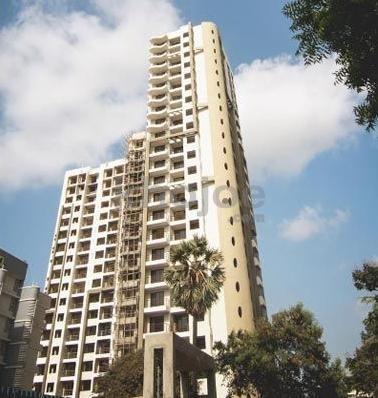 by Romell Group
1BHK, 2 BHK & 3 BHK
IC Colony, Borivali West, Mumbai
Romell Empress is the new residential project offering 1 BHK, 2 BHK and 3 BHK Apartments developed by Romell Group known as Romell Empress. Romell Empress is a G+21 Storey tower high building. Located at IC Colony, Borivali West....
71 Lacs onwards
Post Property
Zero charges for property posting.
Get better property deals & prices.
Get genuine buyers / tenants - faster.
Get maximum exposure to clients / professional agents.
A number of owners / brokers / developers use Ghar.tv effectively.
Post Property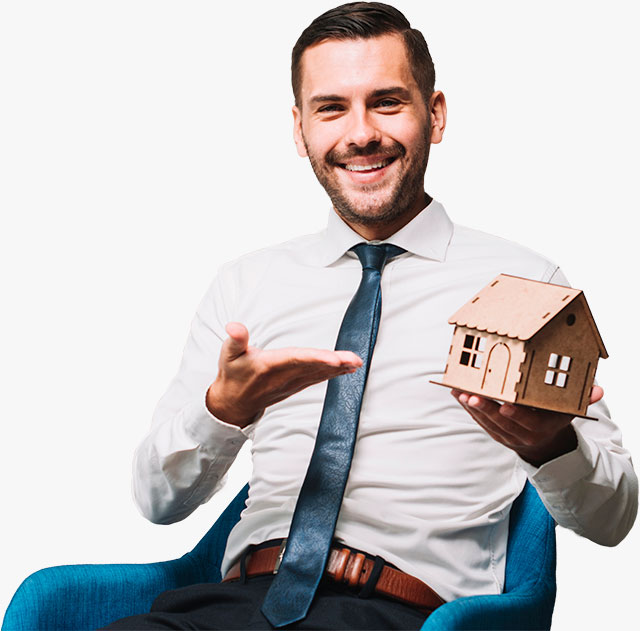 Featured Listings in Borivali West
Featured Agents in Borivali West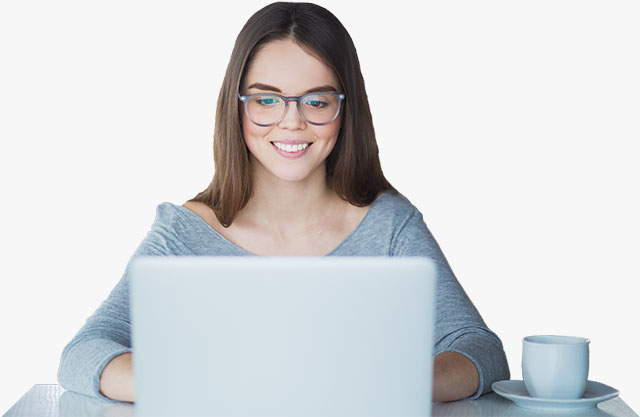 Post Requirement
Get regular updates & alerts. Be the first to know.
Get property deals as per your choice.
Get offers from genuine sellers / professional brokers - faster.
Get distress deals at cheaper prices.
Take informed decisions. Compare. Save time & money.
Post Requirement
Top Developers in Borivali West
Featured Developers in Borivali West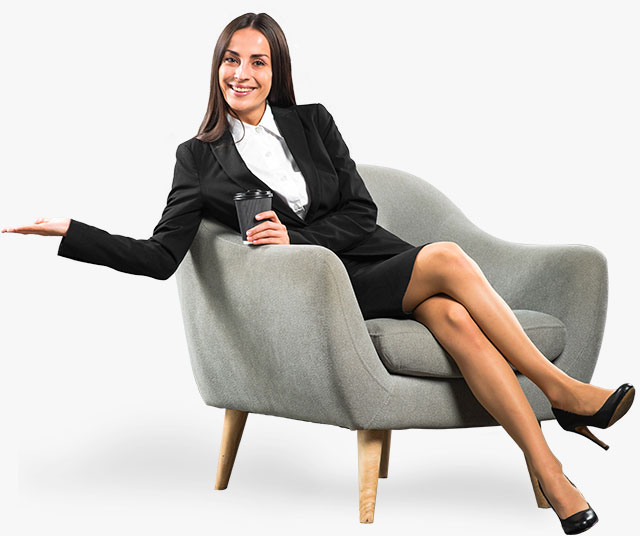 Branding & Promotion
The team at Ghar.tv does the Onsite Branding & Promotions for you, so you can focus on what you do best - Selling Homes.
Yes, get everything from highly specialized banners to promote your residential, commercial listings as well as new projects. As a property agent you can also highlight your services and improve your real estate consultancy brand through "City specialist", "Location specialist" or "Area specialist" modules. Mobile friendly landing pages, highly optimized micro sites, creating your own property websites - ghar.tv does everything digital for you to succeed in your real estate business.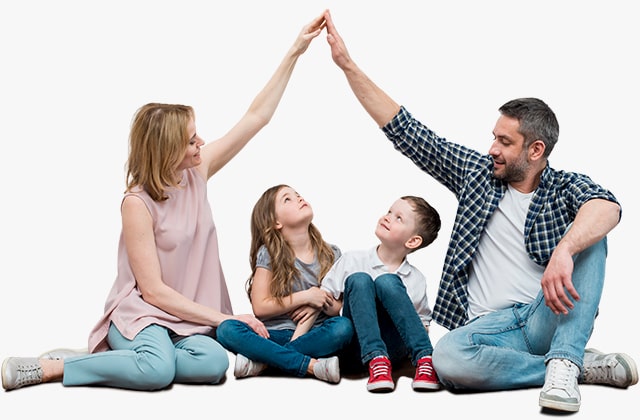 Home Loan
Customised Home Loan Solutions:

Get the right home loan sanctioned before selecting a property.

Lowest interest rates:

We will suggest suitable home Loans from most competent vendors.

Easy Process

Simple & no hassle process for faster disbursals & peace of mind for you.
Get a Home Loan
Real Estate Blog
- in Borivali West
About Borivali West
---
Let's point out some major residential areas in Borivali West Micro Market for our understanding :

1. Dev Nagar
2. Poisur (also Poisar)
3. Mulji Nagar and Punit Nagar
4. Shimpoli
5. Gorai
6. Mhada Colony
7. Yogi Nagar
8. Eksar
9. Devki Nagar
10. Chikuwadi
11. IC Colony and LIC Colony
12. Sai Baba Nagar


1. Dev Nagar :
Beginning with Dev Nagar which is close to Mahavir Nagar and Sai Baba Nagar is a well developed area. It consists of old row houses and popular developments like Veer Tower. It easily connects to Link Road and SV Road. Its right in the centre of Borivali and Kandivali Railway Station. Its a peaceful locality. The tail end of Dev Nagar does consist of slums which falls between Boraspada Road and Dev Nagar Lane. Upcoming Mahavir Nagar Metro will improve the travel connectivity for the people staying in this area. Once the Mumbai Metro becomes operational, it will boost the connectivity to Swami Samarth Nagar, Versova, JVLR, Ghatkopar, Seepz, Powai, Kanjurmarg, and Vikhroli. The same metro route is expected to travel via Bandra, BKC, Kurla, Chembur, Mankhurd to Mandale being the last station.

2. Poisur :
Poisur is a small region which forms a boundary between Borivali end and Kandivali. It consists of popular Raghuleela Mall and Our Lady of Remedy High School. The Poisur Bus depot enhances connectivity to various part of Suburbs for the residents. Its well connected to SV Road. Hiranandani Heritage, Mayfair Greens are popular developments close to Poisur falling in Kandivali West.

3. Mulji Nagar and PunitNagar :
Punit Nagar falls between Poisur Bus Depot and Sai Baba Nagar. Its a small well developed area in Borivali West. It has excellent connectivity via BEST Buses to various parts of Mumbai. The area is well developed with no slums. Mulji Nagar is a well developed locality in Borivali West. Its close to Poisur and Sai Baba Nagar. It does boast of Vijay Sales and its proximity to KalyanJewellers. Again the area is slum free and well developed. There are many buildings or old societies which are getting ready for redevelopment.

4. Shimpoli :
If anyone wants to stay close to Borivali Railway Station, Upcoming Shimpoli Metro Station, Babhai Naka, Vazira Naka, Shivaji Nagar, TPS, Factory Lane, Haridas Nagar, Kastur Park and Ram Mandir Circle than Shimpoli is the place to be. Shimpoli does have one slum left to be redeveloped. Its at the tail end of Shimpoli or close to Shimpoli Telephone Exchange. Overall, Shimpoli is a very good location to stay in Borivali with good accessibility to Link Road, Borivali Railway Station, Famous Temples, Eat Out Joints or Fast Food Joints. One place where there is always action in Real Estate. The same metro line which connects Dahisar to Mankhurd via Link Road will host a Shimpoli Metro Station. Today's Harbour Line and Central Line which is a pain to travel for most of the residents in Mumbai Suburbs and vice-versa will come a hassle free and cool (air conditioned) process of travel.

5. Gorai :
It we remember going to Essel World via ferry than Gorai Creek is the place. Gorai is the tail end of Borivali with Manori Creek falling between Essel World and Global Vipassana Pagoda. Now a days tall towers coming up in Borivali and Kandivali does boast of having a Pagoda View. Gorai does have the cheapest apartments available in the Borivali Region. The area does have Hospitals like Mangalmurti Hospital, Maxus Cinemas for your weekend movie dose, educational institutions like Dr. Pillai Global Academy (other branch in Panvel) and Pepsi Ground for sports adjoining the educational institution. Talking about connectivity, the closest Metro Station will be Don Bosco which falls on Dahisar - Mandale Metro Line. Gorai is well connected to Charkop in Kandivali West via internal roads. The futuristic Coastal Road is supposed to have an opening near Charkop thus boosting the overall connectivity for the Micro Region in a Micro Market. Share autos ply on this route from Borivali Railway Station. The Share Autos leave the passengers near Gorai Bus Depot or Maxus Mall.

6. MhadaColony :
It a small region near Link Road or Don Bosco School. It will have excellent connectivity to Don Bosco Metro Station. The area does not have any good upcoming residential projects to speak of. But in the vicinity of Mhada Colony prominent developments include One Aquaria Grande (Ultra Luxury Project); Nirmaan Heights and Sanskriti Signature. Helicon Heights project is also close by. All the 4 projects does overlook the Dahisar - Mandale Metro Line. Between Mhada Colony and Gorai there is ample Green Mangrove cover which changes the climate significantly.

7. Yogi Nagar :
One of the oldest and well developed regions in Borivali adjoining the Link Road and Eksar. The area has schools like Ajmera Global School and Newly Opened The Grandeur Hotel. The area is a good option for anyone wanting to live in peaceful environment. Yogi Nagar has good connectivity to Link Road, SV Road, Eksar Road, Devidas Lane, LIC Colony, Devki Nagar, SudhirPhadke Flyover and Western Express Highway.

8. Eksar :
Eksar is not so well developed and does have low lying areas. But its development is work in progress. Eksar is immediate neighbour of Yogi Nagar. It enjoys connectivity to Borivali Railway Station with decent Share Auto accessibility and BEST Buses. It will have similar connectivity like Yogi Nagar. Eksar has projects like Ashwini Residency from Chaitanya Group, Alpha Residency from Konark Shakti Developers and few redevelopment projects.

9. DevkiNagar :
Devki Nagar falls between Devidas Lane and IC Colony Road. Its a small well developed region. It will have similar connectivity like Yogi Nagar. It connects well to Kandarpada in Dahisar West and the Link Road end connecting again to Western Express Highway towards Ahmedabad, Thane, Ghodbunder Road. IC Colony will be the nearest Metro Station for Devki Nagar.

10. Chikuwadi :
Chikuwadi is a well developed region in Borivali West falling between Borivali Biryani Centre and Gorai. Nearest Metro Station will be Shimpoli Telephone Exchange/Shimpoli. It does boast of some popular developments like Kamala Garden Grove Phase 1 and currently nearing possession Kamala Garden Grove Phase 2. The Project is MahaRera Registered. Its a calm and peaceful place to stay with no slums. This could be easily one of the preferred areas in Borivali to stay in. It does have a Chikuwadi Jogger's Park and Phoenix Hospital. One can also call it as Kanti Park area.

11. IC Colony and LIC Colony :
IC Colony and LIC Colony are well developed areas in Borivali West. IC Colony Metro Station on Dahisar - Mandale Metro Line will be the nearest Metro Station for the residents. We can expect BEST feeder services and Share Autos plying on various routes within Borivali to give seamless connectivity to the residents. The area does not have slums. LIC Colony does have Shanti Ashram area which is famous. IC Colony and LIC Colony have schools like St. Francis D'Assisi High School, St. Lawrence School and Mary Immaculate School. St. Francis Polytechnic and St. Francis Institute of Technology and St. Francis Institute of Management and Research are popular institutes for different career choices of aspiring students. Both the areas are near to popular hospitals in the Vicinity like Karuna Hospital and Bhagwati Hospital. While travelling to IC Colony from LIC Colony there is a good forest cover which changes the look of the region and definitely the climate. It does have a popular restaurant called as Silver Coin Restaurant. It a self contained region in itself.

12. Sai Baba Nagar :
Sai Baba Nagar is well connected to Dev Nagar, Mantanpada Road, Satya Nagar, Mahavir Nagar, Ram Nagar Lane, Haridas Nagar, RM Bhattad Road or Kora Kendra Road. Its well connected to Link Road, SV Road, Borivali Railway Station and upcoming metro station of Mahavir Nagar. Popular projects like DLH Kesley, KCD Ridgewood, AuraBiplex from BhoomiArkade Realty have changed the outlook of the region completely. Sai Baba Nagar is famous for Shri Sai Baba Temple on Sai Baba Mandir Marg. Famous Jewellers like KalyanJewellers, wedding outfit retailer Manyavar have opened shops in the vicinity of Sai Baba Nagar. The area does have old building getting ready for redevelopment. Veena Sky Heights is a new development near Sai Baba Nagar.


Please note that the Under-Construction Projects mentioned in the above article are MahaRera Registered. Their details can be found on MahaReraWebsite : https://maharera.mahaonline.gov.in/