Andheri West Real Estate
Andheri West, Mumbai, Maharashtra | Pincode - 400058
Popular Locations in Andheri West Mumbai:
---
Area Experts in Andheri West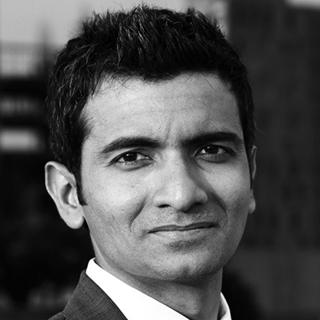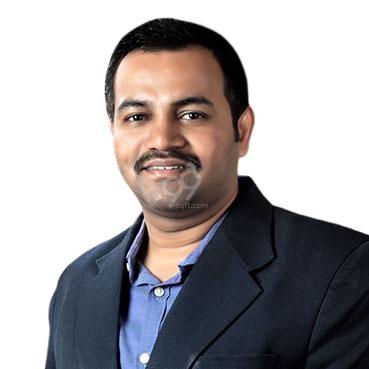 Featured Projects in Andheri West
Featured Listings in Andheri West
Featured Agents in Andheri West
Top Developers in Andheri West
Featured Developers in Andheri West
Real Estate Blog
- in Andheri West
About Andheri West
---
ANDHERI WEST

Andheri a suburban region locality situated in the Western Line of Mumbai. While the Andheri West comes under K/W ward of Brihanmumbai Municipal Corporation while the East ward comes under K/E ward of the same. The andheri railway station is among the busiest railway station in the city. The expansion of the Mumbai Metro in the Versova-Andheri-Ghatkopar corridor is part of the government's master transportation plan. While the line 1 of Mumbai Metro spans the entire suburb of Andheri metro station connecting versova in the west to Ghatkopar in the eastern suburbs covering a distance of 11.4 kilometers. The metro line covers tweleve stations.

Some of the residential landmarks in these area Platinum Life, Kalpataru Yahodhan, Kabra Metro One, Transcon Triumph, Sunteck Gillbird CHS, Shiv Chhaya CHS, Laram Shopping Centre, Sai Iconic, Indu Park CHS, Samartha Aangan II, Windsor Grande Residences, Raheja Classique, Oberoi Springs, Oberoi Sky Heights and many other residential projects.
Proximity and Landmarks Near Andheri West
While some of the popular localities are Shastri Nagar, Veer Desai Road, Azad Road, Four Bungalows, Lokhandwala, Oshiwara, DN Nagar, Seven Bungalws, Versova etc. The region has few famous landmarks like Infiniti Mall, PVR Andheri, Our Lady of Health Church, Brahma Kumaris Golabal Hospital, Nana Nani Park, Versova Beach, KP Udyan, CAT café Studio, Rock Beach etc.

Property Rates in Andheri West
Average Property Rates in in Andheri West
| Year | City | Jan-Mar | Apr-Jun | Jul-Sep | Oct-Dec |
| --- | --- | --- | --- | --- | --- |
| 2023 | Mumbai | | | | |
Property Rates in Andheri West Locations
| Year | City | Jan-Mar | Apr-Jun | Jul-Sep | Oct-Dec |
| --- | --- | --- | --- | --- | --- |
| 2023 | Andheri West-Mumbai | | | | |
| 2023 | Andheri West-Mumbai | | | | |
| 2023 | Andheri West-Mumbai | | | | |
| 2023 | Andheri West-Mumbai | | | | |
| 2023 | Andheri West-Mumbai | | | | |
| 2023 | Andheri West-Mumbai | | | | |
| 2023 | Andheri West-Mumbai | | | | |
| 2023 | Andheri West-Mumbai | | | | |
| 2023 | Andheri West-Mumbai | | | | |
| 2023 | Andheri West-Mumbai | | | | |
| 2023 | Andheri West-Mumbai | | | | |
| 2023 | Andheri West-Mumbai | | | | |
| 2023 | Andheri West-Mumbai | | | | |
| 2023 | Andheri West-Mumbai | | | | |
| 2023 | Andheri West-Mumbai | | | | |
| 2023 | Andheri West-Mumbai | | | | |
| 2023 | Andheri West-Mumbai | | | | |
| 2023 | Andheri West-Mumbai | | | | |
| 2023 | Andheri West-Mumbai | | | | |
| 2023 | Andheri West-Mumbai | | | | |
| 2023 | Andheri West-Mumbai | | | | |
| 2023 | Andheri West-Mumbai | | | | |
| 2023 | Andheri West-Mumbai | | | | |
| 2023 | Andheri West-Mumbai | | | | |
| 2023 | Andheri West-Mumbai | | | | |
| 2023 | Andheri West-Mumbai | | | | |
| 2023 | Andheri West-Mumbai | | | | |
| 2023 | Andheri West-Mumbai | | | | |
| 2023 | Andheri West-Mumbai | | | | |
| 2023 | Andheri West-Mumbai | | | | |
| 2023 | Andheri West-Mumbai | | | | |
| 2023 | Andheri West-Mumbai | | | | |
| 2023 | Andheri West-Mumbai | | | | |
| 2023 | Andheri West-Mumbai | | | | |
| 2023 | Andheri West-Mumbai | | | | |
| 2023 | Andheri West-Mumbai | | | | |
| 2023 | Andheri West-Mumbai | | | | |
Infrastructure Project Developments in in Andheri West
| | | | |
| --- | --- | --- | --- |
| Name of the project | Impact areas | Expected Completion Date | Remarks |
| Mumbai Trans-Harbour Link (MTHL) | vcb | Beyond 2017 | Test |
| Mumbai Trans-Harbour Link (BSNL) | vcb | Beyond 2017 | ok |