Lonavala Real Estate
Popular Locations in Lonavala:
---
Deal Makers in Lonavala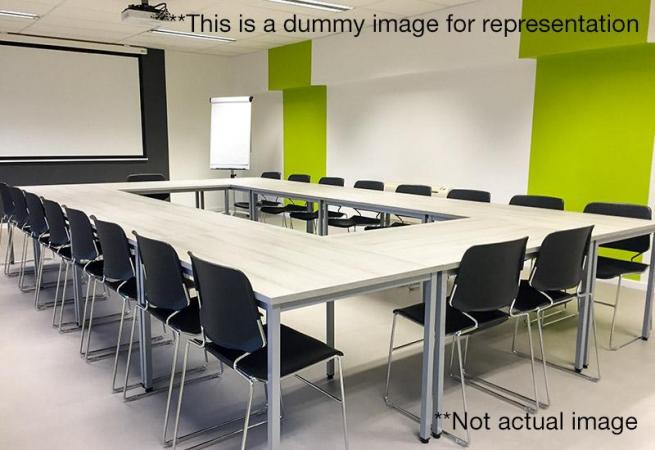 Kunegaon, Lonavala
Rent: On request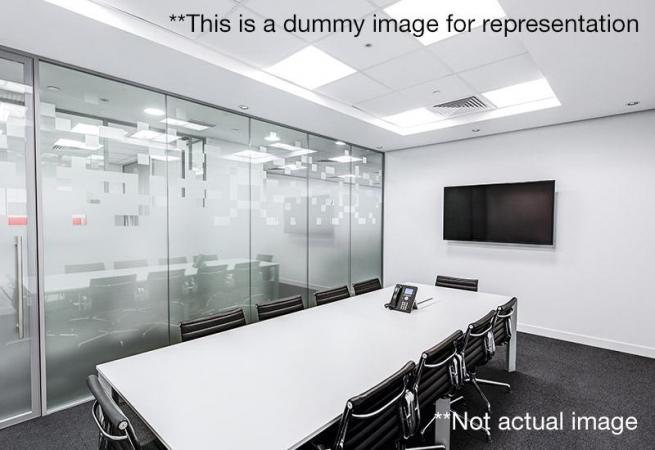 Kunegaon, Lonavala
25.00 Cr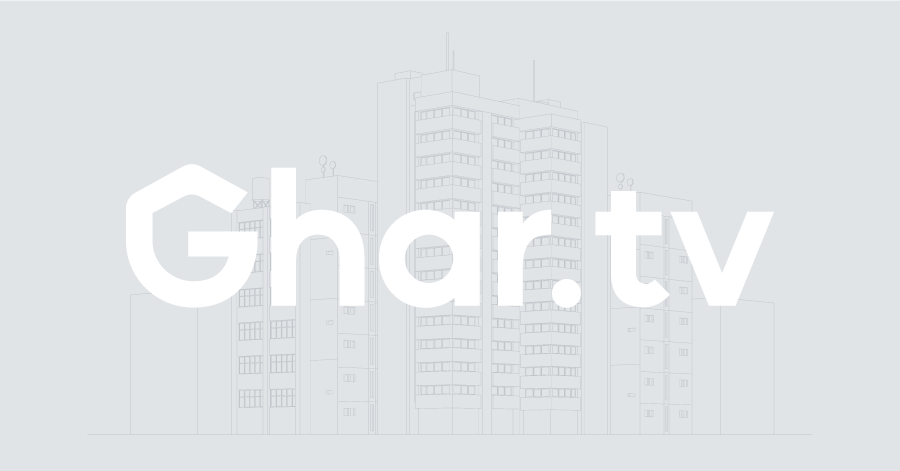 Damodhar Colony, Bhangarwadi, Lonavala
Rent: On Request
Featured Projects in Lonavala
Featured Listings in Lonavala
Featured Agents in Lonavala
Top Developers in Lonavala
Featured Developers in Lonavala
Real Estate Blog
- in Lonavala
About Lonavala
---
Lonavala Real Estate

Ghar.tv is the most comprehensive and greatest Lonavala real estate website. Find the greatest real estate listings in Lonavala by doing a search. Find residential real estate for sale in Lonavala, such as apartments and flats, independent homes, bungalows, and villas. Find also residential properties for rent in Lonavala, such as apartments and flats, bungalows, independent homes, and villas. You may also discover commercial properties for sale in Lonavala, such as offices for sale, shops for sale, and industrial buildings for sale.

Additionally, you may locate commercial buildings for rent in Lonavala, such as offices, stores, and industrial properties.

In addition to low-cost apartments and inexpensive residences, Lonavala also offers preleased properties and luxury mansions for sale. Listed on this Lonavala real estate and property website are a number of distressed homes for sale. On our real estate website, you may also locate excellent Lonavala houses for sale at bank auctions.

In Lonavala, it is simple to discover showrooms, galas for sale, and galas for rent.

Find some of the top continuing construction real estate projects in Lonavala and quickly reserve the property you wish. Post your real estate and property availability and needs, and get the greatest rates on all types of Lonavala real estate. With some of the greatest real estate agents, property marketing experts, and real estate developers in Lonavala, you will get some of the best residential or commercial property offers conceivable.

In Lonavala, you may also locate real estate offers, such as offices and apartments for sale or rent without a broker.

If you are interested in buying, selling, renting, or leasing any kind of real estate in Lonavala, you may use the services of Ghar.tv - the top real estate website in Lonavala. Post all of your free Lonavala real estate listings and get the quickest answers from customers that are interested in selling, buying, or investing in Lonavala real estate.

More about Lonavala

The chikki industry in Lonavala is one of the most popular and lucrative in the world. Lonavala is one of the most popular weekend getaways for the majority of Mumbai and Pune residents. Due to Lonavala's natural beauty, cleanliness, and pollution-free environment, Lonavala real estate has progressed significantly in recent years. With each passing day, the demand for Lonavala real estate has increased due to its closeness to various IT zones and industrial districts of Pune, its beautiful environment, and its easy access to Mumbai and Pune. In Lonavala, some of the top real estate developers are creating some of the best hotels, villa projects, independent homes, rowhouses, upscale flats, and more.

In actuality, Lonavala real estate remains one of the most attractive and financially successful real estate markets in the whole of India. Not only do many wealthy Mumbai locals purchase property in Lonavala, but many nonresident Indians also invest heavily in Lonavala real estate, including land, villas, and bungalows.

Lonavala is the centre of tourism in Maharashtra.

Lonavala is undoubtedly one of the most popular tourist destinations in the whole state of Maharashtra. Lonavala is teeming with visitors from all across Maharashtra, India, as well as from other nations, as a result of the city's fascinating atmosphere and excellent accessibility. In addition, since it is such a popular tourist site, the state government and municipal authorities devote great attention to its cleanliness, infrastructure, and general maintenance. Lonavala has been declared one of India's cleanest cities in recent years.

Demand for Lonavala houses

With the rise in pollution in Mumbai and Pune, the demand for real estate in Lonavala has grown further. People from these two cities like to own weekend houses in Lonavala so that they may enjoy fresh air, a clean atmosphere, and a healthy dosage of vitamin D, even if just for a few days every week or month.

The majority of Lonavala's available homes are row houses, bungalows, villas, and even pieces of land. In the recent past, particularly within the last decade, property developers have erected a substantial number of flats in Lonavala in order to meet the enormous demand from the upper middle class and middle class consumers in Mumbai and Pune.

Once upon a time, the majority of these present Lonavala home purchasers were merely tourists who spent a great deal of money on meals, transport, and hotel accommodations. With some of the most sought-after weekend houses in Maharashtra, the picturesque hill town of Lonavala has now been transformed into a busy commercial hub. The volume of business conducted by Lonavala's real estate developers is rather robust. Also, the volume of business that Lonavala's travel agencies, hotels, and restaurants undertake is, to say the least, astounding.

Lonavala's neighbouring regions, including Khandala, Lohagad, Visapur, and Karjat, are also gaining in popularity due to rising real estate demand. The reason is that premium homes in Lonavala are now expensive, whilst the neighbouring districts provide inexpensive real estate investment opportunities with convenient access to Lonavala.

Real estate construction in Lonavala

There are several new and ongoing building projects in Lonavala, including some of the finest villa, row home, bungalow, and apartment complexes.

Due to the increased demand for residential apartments in Lonavala, several property developers in Lonavala are concentrating on constructing additional flats for sale in Lonavala. In fact, several real estate developers are mainly concentrating on creating inexpensive homes in Lonavala to meet the rising demand from Mumbai and Pune, as well as from locals.

Prices of real estate in Lonavala

In this respect, Lonavala is definitely very remarkable. Lonavala's real estate values vary significantly for such a tiny city. On the one hand, you may discover some of the finest luxury houses in Lonavala for exorbitant rates, and on the other, you can find some of the cheapest homes in Lonavala that might be purchased by someone with a little budget. The property prices in Lonavala also rely on the property's precise location, its views, and its category.

Lonavala Infrastructure

Locations of significance inside Lonavala

Demand for Lonavala rental housing

Real estate agents in Lonavala

Developers of real estate in Lonavala

Real estate projects in Lonavala

Hotels in Lonavala

Registration of properties in Lonavala

Calculator rates in Lonavala

Real estate promotion in Lonavala

Free online listing of real estate in Lonavala

Distance and Landmarks Near Lonavala

Rajmachi Point: Located around 6.5 kilometres from Lonavala, it offers a breathtaking view of Shivaji's iconic Rajmachi fort. With a park along its edge, this dam is a favourite nighttime destination two kilometres from the city.

Lonavala Lake: This lake is around 1.6 kilometres from the city and is a favourite picnic location.

Duke's Nose: This prominent landmark, located around 12 kilometres from Lonavala, is easily visible from the highway when travelling towards Mumbai.

Lohagad Fort: A steep ascent of around 11.2 kilometres from Malavali Railway Station gets you to the "Iron Fort," previously a powerful Shivaji stronghold.

Tungarli Lake and Dam: During the monsoons, when youngsters seek to climb the mountain to reach the Dam, this lake and dam come to life.

Transport & Infra:

The Mumbai-Pune Expressway connects Lonavala to the cities of Khopoli, Karjat, Talegaon-Dabhade, and Pune. Local trains depart Pune every two hours, while trains from Mumbai end at Khopoli. At Lonavala, all trains travelling between Mumbai and Pune stop. However, direct rail communication between Lonavala and Panvel must be improved.

Although the Indian Air Force station Troppo is located on the road to Aamby Valley City, which has its own private airport, Lonavala does not have its own airport. Pune International Airport is 64 kilometres away, while Chhatrapati Shivaji International Airport is 104 kilometres away. There is also a seaplane service between Juhu and Pawana Dam, which is around 14 kilometres from Lonavala.