Developer Services
If you are a real estate developer keen to develop good projects, market and sell effectively you are at the right place!!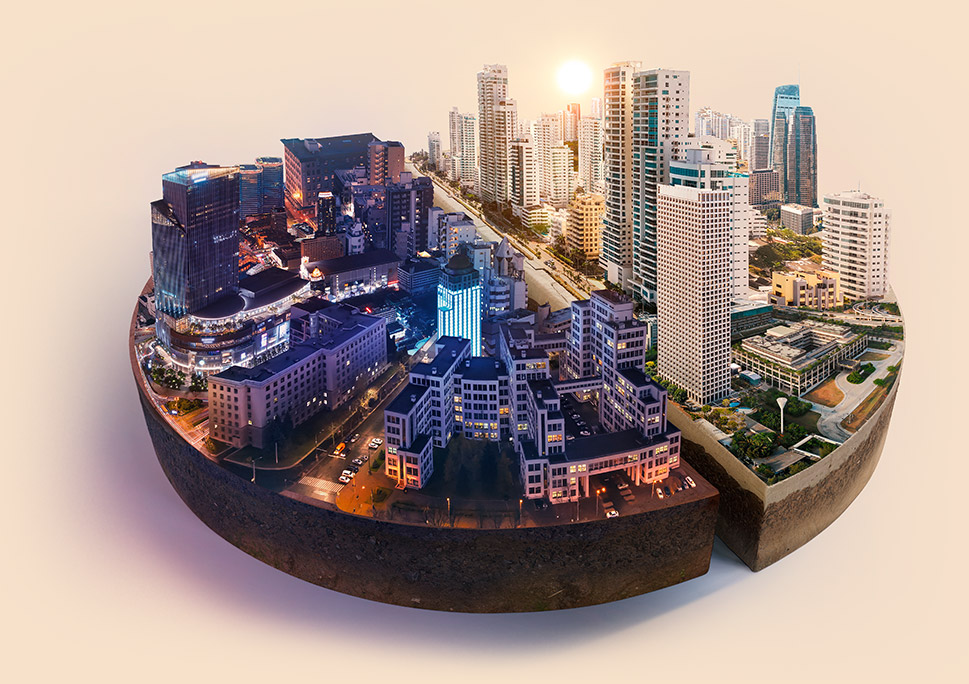 Ghar.tv is India's fastest growing prop-tech company and a new-age Indian property portal that helps real estate developers to market their projects effectively, at speed and scale.
Ghar.tv is trusted by more than 1000 property developers across India as it delivers a bouquet of real estate digital marketing services in combination with offline and customised project marketing solutions.
Transform Your Real Estate Marketing with Ghar: The Cutting Edge of PropTech in India
In the ever-changing Indian real estate market, a progressive, tech-savvy, and reliable marketing partner is indispensable. As India's leading prop-tech company, Ghar.tv is at the forefront of a transformational surge, employing AI-powered solutions to boost the visibility and allure of your real estate endeavours on an unprecedented scale. Explore the multitude of services and successes that have made Ghar.tv the platform of choice for over a thousand property developers nationwide.
Leverage AI within Real Estate Digital Marketing
To remain competitive in today's technology-driven society, it is necessary to utilise the entire spectrum of digital innovations. Ghar.tv, a leader in real estate digital marketing, incorporates Artificial Intelligence to decipher market dynamics, consumer preferences, and interaction patterns, ensuring that your projects resonate with the appropriate audience, thereby increasing engagement and conversions.
Your Reliable Partner in Real Estate Advertising
Ghar.tv, which has earned the trust of a large number of property developers across India, offers customised marketing solutions that are meticulously designed to satisfy the specific requirements of individual projects. Our strategies are designed to expand the reach of your project by attracting profitable prospects and cultivating relationships with genuine customers and investors.
Combining offline and online real estate marketing techniques
Ghar.tv skillfully combines digital expertise with conventional marketing, recognising the importance of offline interactions in the real estate industry. By orchestrating impactful events and constructing immersive property experiences, we guarantee your project stands out, fostering meaningful relationships with potential purchasers on various fronts.
Comprehensive Digital Marketing Solutions for Real Estate Promotion
Ghar is committed to providing a wide range of digital marketing services, each tailored to highlight your project's unique characteristics. Our services comprise:
SEO Optimised Content:
Improving the online presence of your project through SEO strategies and optimised content.
Utilising dynamic social media platforms to captivate prospective customers.
Email Marketing Campaigns: Creating personalised email strategies for prospect nurturing and conversions.
Content marketing is the creation of compelling content that highlights the benefits and distinctive selling points of your project.
Utilising a combination of online and offline channels to generate interest in your initiative.
Project-Specific Marketing Solutions
Beyond digital, we offer project-specific marketing solutions designed with an in-depth knowledge of your project's requirements and market position. These adaptable strategies guarantee that your marketing efforts remain in step with shifting market trends.
Ghar.tv, which is synonymous with innovation, speed, and dependability, is your partner in attaining exponential real estate market growth. Ghar.tv is outfitted to propel your projects to unprecedented success, ensuring increased visibility, engagement, and sales, regardless of whether you are a novice or an experienced developer.
Participate in the Ghar.tv Revolution
Ghar.tv is a platform that is redefining the contours of real estate marketing in India. Your marketing strategies will undergo a transformation with our assistance, resulting in increased brand awareness, credibility, and revenue.