Shops For Sale in Goregaon West Mumbai
---
Displaying 1 - 40 of 83 total results
Shop for Sale in Goregaon West
---
Find the best listings for Shop for Sale in Goregaon West on Ghar.tv

Your search for a shop for sale in Goregaon west will give you multiple options from small to medium to big retail spaces in some of the most prime locations here. As Goregaon west has progressed as a residential location and as the population of Goregaon west has steadily increased, so has the shopping increased too.
Traditionally SV road was considered as the retail high street of Goregaon west and some of the most established shops in Goregaon west that sell everything from a pen to piano are set here. Some of the best restaurants in Goregaon west including Ratna hotel, Sudama hotel, Sadguru are all on the SV road. Many shops on the SV road in Goregaon west are established furniture stores, branded retails outlets for mobile companies, exclusive food stores, cycle shops, opticians, doctors, tyre shops, wine shops, etc. Vijay sales which is a very established name in the electronics' retail segment has a completely independent building bang on the SV road close to the Filmistan studio in Goregaon west.
Therefore the demand for a shop for sale in SV road Goregaon west is always high as one can always expect good business with a retail presence in this super prime established location.As Goregaon west has witnessed a boom in retail and shopping there are many new shops that have come up even in internal locations like Siddharth Nagar, Shastri Nagar, Tilak Nagar where many real estate developers have created shops for sale on the ground floor in the redevelopment buildings.
So now you can find many Kirana shops, saloons, tea shops, small shopping and general stores in Goregaon west spread within the internal areas too.
HIGH DEMAND FOR SHOP for SALE in GOREGAON WEST
If you are looking to buy a shop near Goregaon west railway station then a shop for sale in Topiwala centre Goregaon west should suffice your requirement. In case you require something which still closer to the railway station to help you tap the vast number of travelers from the station and a shop for sale in Prasad shopping centre or a shop for sale in Azad shopping centre in Goregaon west will perfectly fit the bill.Many businessmen or retailers who scout for a resale shop in Dahisar to Goregaon area generally look at Citi Centre shopping mall on the Goregaon SV road as a very good option. This is because Citi Center is centrally located and one can tap clients from Jawahar Nagar, MG road – both of which are affluent neighborhoods in Goregaon west.
Also if you prefer a small retail shop for sale in Goregaon west then Citi Centre provides some very smartly built compact shops so that you can have your retail presence in one of the most central locations in Goregaon west in a very low budget.Many strong brands and FMCG selling shops also have a very strong affinity for MG road in Goregaon west. In case you are looking to buy a small / medium / large shop then a shop for sale on MG road Goregaon west could help your cause.
The reason is that along with shops that are built on the ground floor buildings, MG road also has on both its sides – residential row houses, duplexes, chawls. The majority of these have now been converted into retail spaces and you have everything from a dance academy to coaching classes to plywood stores, fashion stores that beautifully line up both sides of MG road Goregaon west.Many shop hunters who source shop for sale in Malad-Goregaon belt are also turning their attention to the Goregaon-Malad link road area that has now evolved as a major shopping and entertainment hub for the population living here.
The area opposite Bangur Nagar on the Goregaon link road is the biggest furniture shopping road in the entire city of Mumbai with buyers coming from across the city, country and even abroad to source some amazing home and office furniture from here.The opening of DMART on the Link Road in Bangur Nagar has added another dimension to the shopping and retail space in Goregaon west area.
With multiple new redevelopment projects taking shape bang on the edge of the Goregaon west link road, there are now many new shops for sale on the Goregaon link road. These retail shops will definitely enhance the shopping landscape of the Goregaon west link road area and will encourage many real estate investors in Goregaon west shops to invest here in the next few years.

Another location that has seen an increase in the presence of shops and retail outlets is the Goregaon-Mulund link road part opposite the Inorbit Mall where you can find shops below residential buildings like Shravasti, Acme complex, Bhoomi Classic and now there is also demand for shops for sale in Rustomjee ezone which is the latest addition in the retail space on this road. It is a shopping mall that has been developed by Rustomjee developers.Find the best shop for sale in Goregaon west on Ghar.tv and the maximum number of retail space options for sale in Goregaon west listed by professional real estate agents, shop owners, investors, and property developers.If you require a shop for sale in Goregaon west or if you wish to sell your shop in Goregaon west – you can simply register your requirement or availability on Ghar.tv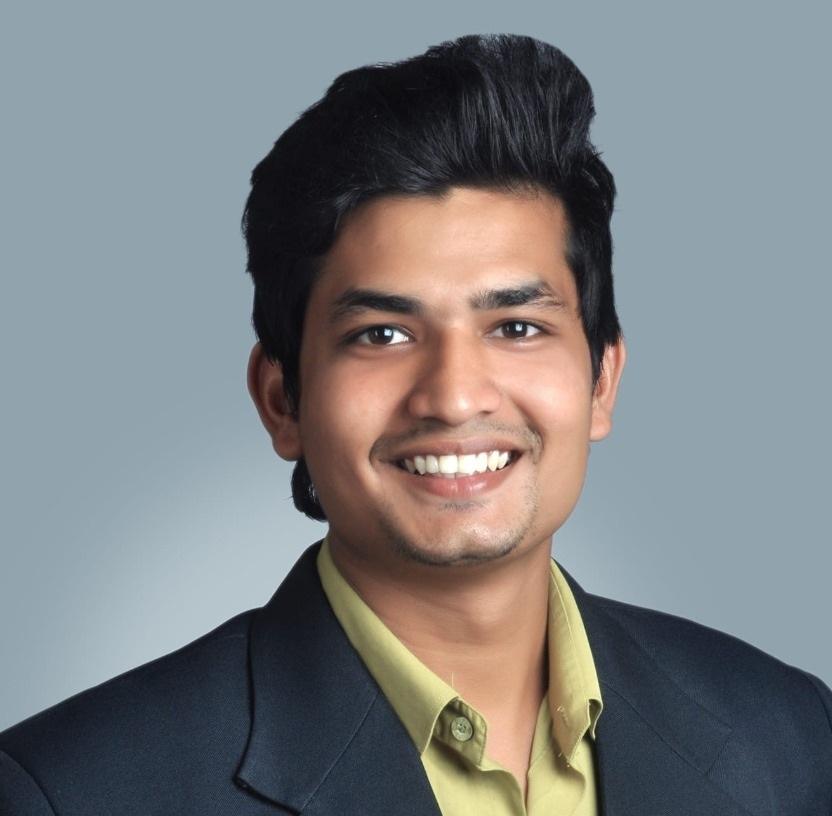 Sandeep M Thakur
Area Expert - Agent