2.5 BHK For Sale in Goregaon West Mumbai
Displaying 1 - 40 of 58 total results
2.5 BHK for Sale in Goregaon West
---
2.5 BHK for sale in Goregaon west is as popular as 2 BHK flats for sale in this location. Many home buyers who have an extended family or business prefer the extra small bedroom and they put it to different use like a home office, pooja room, guest room, entertainment zone, music room, etc. 2.5 BHK apartments for sale in Goregaon west are available in new as well as old projects in various micro markets of Goregaon west.

This part on 99sqft.com will help you source some of the finest 2.5 BHK flats for sale available in the primary real estate market in Goregaon west or the secondary property market in Goregaon west area.

There are quality 2.5 bedroom for sale in Goregaon west in the areas of Bangur Nagar where some of the very old buildings have original flats of 2 bedroom with almost 1000 sqft carpet which have been easily converted into 2.5 BHK by the owners. Apart from this you can also find 2.5 BHK flats for sale in Goregaon west in Unnat Nagar where a new project (actually a redevelopment project) by Wadhwa developers called Wadhwa Anmol Fortune has some very well designed 2.5 BHK for sale. Also in the area close to Best colony which is also referred to as Oshiwara, you can find original 2.5 BHK flats for sale in Imperial heights, Goregaon west. Imperial heights is a project developed by the Wadhwa group too.

There are 2.5 BHK for sale available in Goregaon west SV road in the beautiful gated community project called Mahindra Eminente and Mahindra gardens developed by Mahindra Lifespaces. Apart from these if you are planning to buy a 2.5 BHK flat in Goregaon west in an almost ready to move residential project then you could find the same in very nice gated complex project called Ekta Tripolis developed by Ekta World. In fact Ekta Tripolis which is a new project in goregaon west offers some of the most creative 2.5 BHK for sale in the entire Goregaon west area. The average size of 2.5 BHK apartments for sale in Goregaon west ranges from 900 sqft to 1250 sqft. DLH Udaka Heights which is a brand new building in Siddharth Nagar very close to the SV road also has 2.5 BHK for resale and the sizes there are very spacious indeed.

If you are planning to buiy a 2.5 BHK in Goregaon west you can also look at some options in Vasant Galaxy, Bangur Nagar or some specific buildings in Lokmanya Tilak Nagar, Pragati Nagar which have a carpet area of 1000 sqft or more. Such apartments can easily be converted into 2.5 BHKs and if the floor plan of a big 2 BHK is flexible then converting the same into a 2.5 BHK is very easy.

Since there is a strong and healthy demand for 2.5 BHK in Goregaon west from actual buyers, families and property investors from Andheri west, Juhu areas – there are many property developers in Goregaon west who are developing original 2.5 BHKs for sale which are extremely well planned and provide maximum space usage. Any client who cannot stretch his or her budget for a 3 BHK ideally chooses a 2.5 BHK since the utility for all practical reasons remains the same but the budget comes down by at least 30%.

There are many property owners, real estate agents, property developers who list their 2.5 BHK for sale in Goregaon west on 99sqft.com

Please feel free to browse this property website and find the best suitable 2.5 BHK for yourself and your family in all the prime locations of Goregaon west.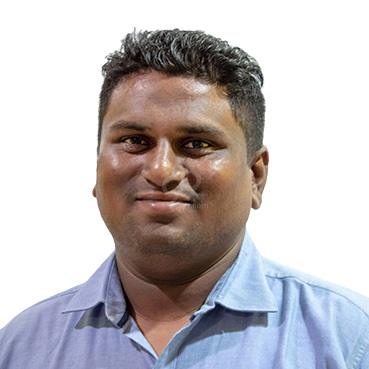 Allwyn Borde
Area Expert - Agent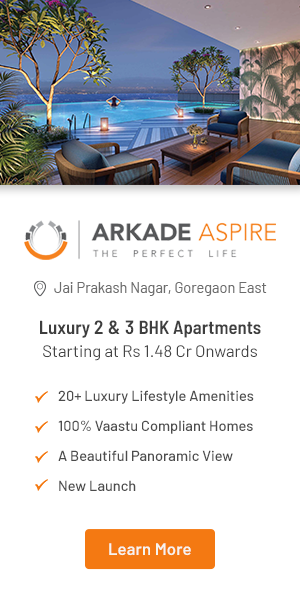 Post Requirement
Share details for quick response