1.5 BHK For Sale in Goregaon West Mumbai
Displaying 1 - 30 of 30 total results
1.5 BHK for Sale in Goregaon West
---
Although not very popular there are couples and nuclear families that search for 1.5 BHK flats for sale in Goregaon west. This location offers multiple 1.5 BHK apartment options especially in the flat sizes that range from 500 to 600 sqft. Many 1.5 BHK apartments for sale in Goregaon west happen to be the ones who have been converted by using the extra balcony space or the flower bed area. Many property owners have covered certain unused areas to create the extra half bedroom and in terms of utility and price the 1.5 BHK for sale in Goregaon west are indeed a very good bargain to have.

There are certain buildings in areas like Bangur Nagar, Jawahar Nagar, Sidharth Nagar, Best colony and also some buildings in Piramal Nagar that have converted 1.5 BHK flats for sale in Goregaon west and the these were actually 1 bedroom apartments that have been smartly converted into 1.5 bedroom kitchen.

Some new residential developments in Goregaon west have also created real 1.5 BHK apartments. These include locations inside Jawahar nagar and Siddharth nagar. These micro real estate markets in Goregaon west have a lot of demand for that extra bedroom but since the budget of many property buyers fall short of a 2 BHK budget, many developers created 1.5 BHK in Goregaon west with a small but useful extra bedroom and well below the cost of 2 BHK apartment. There are home buyers that require a home office space or an extra space to create a pooja room or a recreation area. The 1.5 BHK apartment in Goregaon west offers this convenience to their owners and many use them as home offices or customize the use as per their choices.

Many real estate agents in Goregaon west can offer you options of big sized 1 BHK apartments that can be easily converted into 1.5 bedroom houses in Goregaon west. There are many ongoing and under construction residential projects in Goregaon west especially the redevelopment ones where you can request the developer to customize a 1.5 BHK apartment for you with smarter planning, creative designing, lesser space wastage and with some out of the box thinking. However the best time to customize your 1.5 BHK in Goregaon west with a property developer would be at the planning stage of a pre-launch property so that the builder can accommodate your requirement.

There are limited yet a decent number of 1.5 BHK flat for sale in Goregaon west postings both in the primary as well as secondary Goregaon real estate market on 99sqft. You can definitely search and find the 1.5 BHK for sale in Goregaon west that you are seeking with that extra space needed for your family.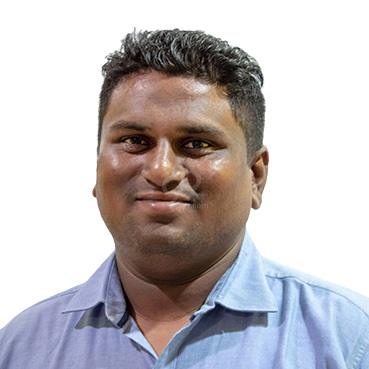 Allwyn Borde
Area Expert - Agent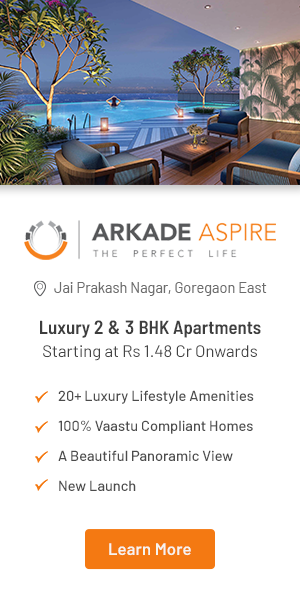 Post Requirement
Share details for quick response