Ready To Move Projects in Goregaon West Mumbai
Displaying 1 - 18 of 653 total results
Ready To Move Projects in Goregaon West
---
Goregaon west is a highly evolved residential real estate location. Some of the housing developments here are more than 100 years old. Over the years there have been many housing colonies, row house (chawls), buildings, common balcony structures that have been developed in Goregaon west. Many people have moved in from various other suburbs of Mumbai to Goregaon west and made it their homes. There are many under construction and redevelopment real estate projects that are going on in Goregaon west currently. However, ready to move projects in Goregaon west are also available in plenty as there has been a lot of development happening here since the past decade. Therefore there are many projects that are new but also ready. Many property and home buyers prefer this option because they are able to save GST and also they find it safer to deal in "lock and key" property. There are many choices in ready possession new properties in Goregaon west and also brand new homes in Goregaon west with OC and no GST charges.

After the introduction of GST the demand for apartments in Goregaon west without GST has naturally increased. Many ready projects in Goregaon west with OC offer the benefits to property buyers of zero GST charges. These new and ready properties in Goregaon west are high in demand and sell like hot cakes. The huge saving of 5% GST cost while buying a new and ready flat in Goregaon west is definitely one of the driving factors leading to the demand of ready homes. However it is not the only factor. Even with the introduction of RERA wherein a real estate developer is bound to deliver his or her under construction real estate projects in Goregaon west on time, there are many home buyers who are still skeptical and would like to avoid the hassle of waiting endlessly for receiving possession of their Goregaon west homes. Such property buyers are willing to pay a little bit extra but prefer a lock and key or ready possession properties in Goregaon west.

Since Goregaon west is a very good residential location, it is no surprise that this location attracts a lot of home buyers looking to buy ready homes in Goregaon west. Some of the ready to move residential projects in Goregaon west in 2020 would mostly include Kalpataru Radiance in Siddharth Nagar, Ekta Tripolis in Siddharth Nagar and many other standalone buildings in Siddharth and Shashtri Nagar. As of 2019, one of the most in demand brand new and ready project in Goregaon west includes Anmol Fortune by Wadhwa Developers which has come up in the quite location of Unnat Nagar near SV road. Anmol Fortune has some of the best 2 bhk ready flats in Goregaon west along with options of 3 BHK flats too. There are a few new and ready SRA projects in Goregaon west on the Link road that offer good ready possession 1 BHK flats in Goregaon west. In fact there are a few such projects that also offer brand new shops for sale in Goregaon west link road for retail buyers and investors. Apart from these, it is expected that there would be multiple ready possession apartments for sale in Bangur Nagar Goregaon west in the next couple of years. As a residential location in Goregaon west, Bangur Nagar has always been in demand and any new supply of ready flats in Bangur Nagar would be immediately lapped by the end users.

This section of 99sqft.com show cases multiple options and choices of ready to move projects in Goregaon west with Occupation Certificate. These include ready 1 BHK, 2 BHK, 3 BHK apartments with OC in Goregaon west as well as brand new ready possession luxury homes in Goregaon west developed by various real estate developers across the length and breadth of this location. Developers like Wadhwa group, Radius Developers, Mahindra Lifespaces, Kalpataru Developers, Ekta World, Atul Group, Bharat developers and many others are developing a lot of projects and it is expected that there would be many ready possession new flats in Goregaon west with OC and no GST charges in the year 2020 and 2021.

Find your choice of lock and key flats in Goregaon west for sale by some good developers. You might also find resale and investors options of ready to move flats in Goregaon west at attractive prices than the quoted prices in the market. As a property owner you can post your ready flats for sale in Goregaon west on 99sqft to find ready buyers. Also if you are sourcing a ready to move property in Goregaon west, you can simply post your requirement for the same on 99sqft.com and get matching availability of ready to move apartments in Goregaon west from the most authentic sources including flat owners as well as professional real estate agents in Goregaon west. As a property consultant in Goregaon west you are at a big advantage if you have ready to move flats in Goregaon west in your list of properties. Simply post these ready to move homes in Goregaon west on 99sqft and be ready to get the best property buyer leads from across Mumbai and beyond.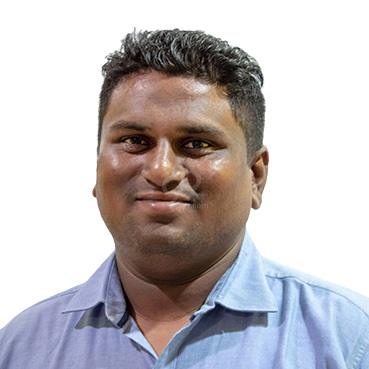 Allwyn Borde
Area Expert - Agent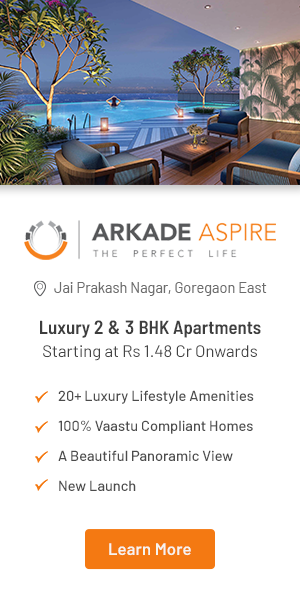 Post Requirement
Share details for quick response