Luxury Property / Luxury Homes for Sale in Goregaon West Mumbai
Displaying 1 - 15 of 533 total results
Luxury Properties for Sale in Goregaon West
---
Terrace flats for sale in Goregaon west or even huge Villas for sale in Goregaon west have always been a huge demand. With the increase in affluence of the residents here, the number of luxury properties for sale in Goregaon west has gone up considerably.

As any given location prospers, the real estate development prospers too. Goregaon west is no exception and the proof is in the number of luxury projects in Goregaon west that are being developed across the length and breadth of Goregaon west. Also if one observes closely the major factor in increasing the luxury quotient of any area is the amount of space it offers. There are many pockets like Siddharth Nagar, Unnat Nagar, Motilal Nagar, Yashwant nagar that have some of the most spacious villas and independent luxury houses for sale in Goregaon west. The maount of space that these villas, row houses, duplexes for sale in Goregaon west offer ranges from 1000 sqft carpet area to almost 6000 sqft carpet area. These independent houses for sale are therefore some of the most luxurious properties in Goregaon west and have remained popular perennially.

Luxury homes in Goregaon west are also available in plenty in Jawahar Nagar, Tilak Nagar, Unnat Nagar, which has large apartments, a few good vintage bungalows and also some large terrace apartments for sale.

Many locations in Goregaon west including Siddharth Nagar, Unnat Nagar, SV Road, Bangur Nagar, Jawahar Nagar are witnessing the development of some very good luxury projects by some of the biggest brands in the Indian real estate industry. Kalpataru Radiance by the Kalpataru Group is one such luxury project that is essentially a very nice gated community and a project that has in many ways changed the scenario of luxury real estate in Goregaon west. Ekta Tripolis by Ekta World is another very premium project very close to the SV Road in Siddharth Nagar and it has now become one of the luxury property and luxury project flag bearers in Goregaon west. As the overall income levels and standard levels of Goregaon residents has increased, the demand for luxury properties in Goregaon west has gone up too. Many of the grade A real estate developers have realized this and have been developing world class luxury homes in Goregaon west. Anmol Towers, Anmol Pride, Anmol Prestige by the Wadhwa Group very close to the SV road and the MTNL flyover is another very good example luxury housing in Goregaon west. In Bangur Nagar, very close to the Goregaon Link Road, Vasant Galaxy by Sheth developers could be credited of being one of the harbingers of luxury projects in Goregaon west. The same could be said about Mahindra Gardens, Mahindra Eminente by Mahindra Lifespaces who have developed an amazing residential complex in the heart of Goregaon west. Imperial Heights by the Wadhwa Group & Radius Developers is a project that houses some of the biggest celebrity names and the elite class in Mumbai. Currently Govardhangiri by the Atul Group, Anmol Fortune by the Wadhwa Group are few more examples of under construction residential luxury projects in this beautiful location called Goregaon west.

If one were to look at the Goregaon west property rate per square feet then even the luxury properties for sale in Goregaon west are actually very affordable compared to other locations like Bandra, Santacruz, Vile Parle, Khar in the western suburbs of Mumbai.

As this location blossoms further as a high end residential location there are many upmarket residential developments in Goregaon west that will take the market of luxury real estate in Goregaon west many notches higher.

Find your choicest luxury homes for sale with 99sqft.com as there are many luxury property owners, luxury property developers and even luxury property agents in Goregaon west that list some of their most exclusive & luxury property listings in Goregaon west on this leading online property platform in India.

Also, you can find some of the best luxury real estate brokers in Goregaon west who deal in very high end properties listed on 99sqft.com

These, luxury property agents in Goregaon west have some of the most prestigious homes and luxury apartments for sale and rent in Goregaon West. Most luxury property developers in Goregaon west or luxury property owners in Goregaon west prefer to deal through the highly specialized luxury real estate agents or consultants who provide quality service to them.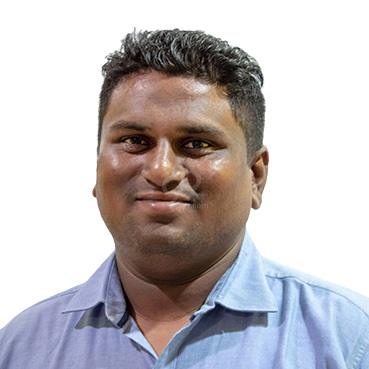 Allwyn Borde
Area Expert - Agent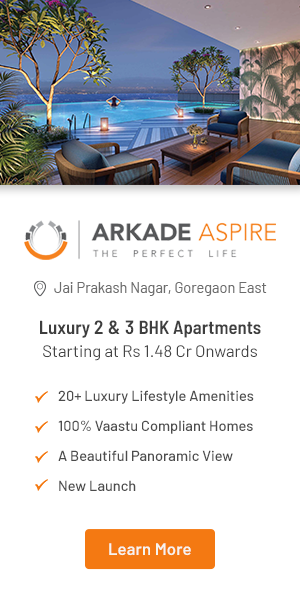 Post Requirement
Share details for quick response