Low Budget Homes and Low Cost Flats in Goregaon West Mumbai
Displaying 1 - 15 of 139 total results
Low Budget Homes in Goregaon West
---
Affordable properties and low budget homes in Goregaon west
Goregaon west has truly grown as a residential location in the past few decades. With the infrastructure really picking pace and with some major connectivity developments that have happened in the past few years, Goregaon west is a place that is sought by many families.There are many new real estate projects that have come in existence in Goregaon west with some real estate developers coming up with luxury and semi luxury apartments here. Many Goregaon real estate agents and property consultants must have noted that there is another constant demand that has remains unfulfilled for a long time.Yes, the provision of budget homes in Goregaon west is the need of the hour as there are many property buyers who seek low budget flats in Goregaon west but do not have many options.
Of late there are some real estate developers that are developing cheap flats in Goregaon west and also there are many resale property options from Goregaon secondary real estate market that fit into smaller budgets.So what is the ideal way to find reasonable flats in Goregaon west and which are the locations to find flats in Goregaon west below 50 lakhs ? Well the search for cheap flats for sale in Goregaon west is not easy but it is possible if you search well. For starters Mhada flats for sale in Goregaon west cost you lesser than most other resale flats in Goregaon west. You can find Mhada apartments in Goregaon west on the Mg road, off MG road close to the Azad Maidan near Shivaji Nagar, in the Teen Dongri area and also in the old buildings in Siddharth Nagar. There are some Mhada homes in Goregaon west near Sejal park on the link road, in Siddharth Nagar near Zaveri gas centre close to the Kerala hair cutting salon and also a few in Unnat Nagar close to the SV road.
A residential building in Motilal nagar which most likely a joint development between Haware builders & Mhada also offer low budget houses in Goregaon west in a good location close to the link road and Vibgyor School. Another way to find low budget flats in Goregaon west is to look at the resale inventory in redeveloped societies where you might stumble upon small compact 1 room kitchen for sale in Goregaon west or even resale apartments in the SRA buildings in Mitha Nagar, Jawahar Nagar, SV road near St John's school, Laxmi Nagar, Subhash Nagar, Hanuman Nagar and others.Apart from these you can find chawl room for sale in Goregaon west in Mitha Nagar, Siddharth Nagar, Unnat Nagar at low costs. For people in search of low cost Goregaon homes the 1 rk resale flat in Goregaon west makes a lot of sense as it is usually around or under 350 sqft area and costs less than Rs. 50 lakhs in many cases. One important thisng about sra flats for sale in Goregaon west is the important factor of checking if the sale is legal as there are clauses implemented by the State government that prevent the original owner from selling his or her SRA flat before stipulated time period.
There are many distress flats for sale in Goregaon west including 1 bhk flats, 2 BHK flats which are probably sold through the auction process by banks. Auction flats for sale in Goregqaon west can be found by regularly checking online property advertisements, banks newspaper advertisements and being in touch with local real estate agents in Goregaon west who can advise when there is a certain seller in urgent need of money and is ready to offer a good bargain. As the overall per square feet rate in Goregaon west goes higher with the development & infrastructure upgrade the demand for low budget and affordable flats in Goregaon west has constantly kept increasing. The reason affordable housing in Goregaon west is always in demand is because that many lower middle class families do not prefer to shift away from Goregaon west due to emotional, financial or other reasons including their jobs, businesses, etc. Such families are happy with even extremely small flats in Goregaon west as along the same falls within their budget and they manage to stay in their preferred location.In this section of Ghar.tv, we try to feature affordable and budget homes in Goregaon west exclusively for home buyers searching for the same. There are many old buildings which by default offer affordable flats for sale in Goregaon west as the owners of these flats prefer to move further north. Also such old buildings in Goregaon west offer the scope of redevelopment and anyone investing in such homes is bound to profit post the redevelopment both in terms of gaining more space as well increase in the capital cost of the property itself. You can find homes and flats in Goregaon west below Rs. 1 Cr. There are multiple listings of flats in Goregaon west below Rs. 50 Lakhs too that have been listed by various property agents, owners in Goregaon west area.Most of the flats for sale in Goregaon west below Rs. 90 Lakhs have an area of 400 sqft carpet or below that.There is also always a possibility to find a flat in Goregaon west below Rs. 90 Lakhs through the distress listings or the auction property listings in Goregaon west that are available on Ghar.tv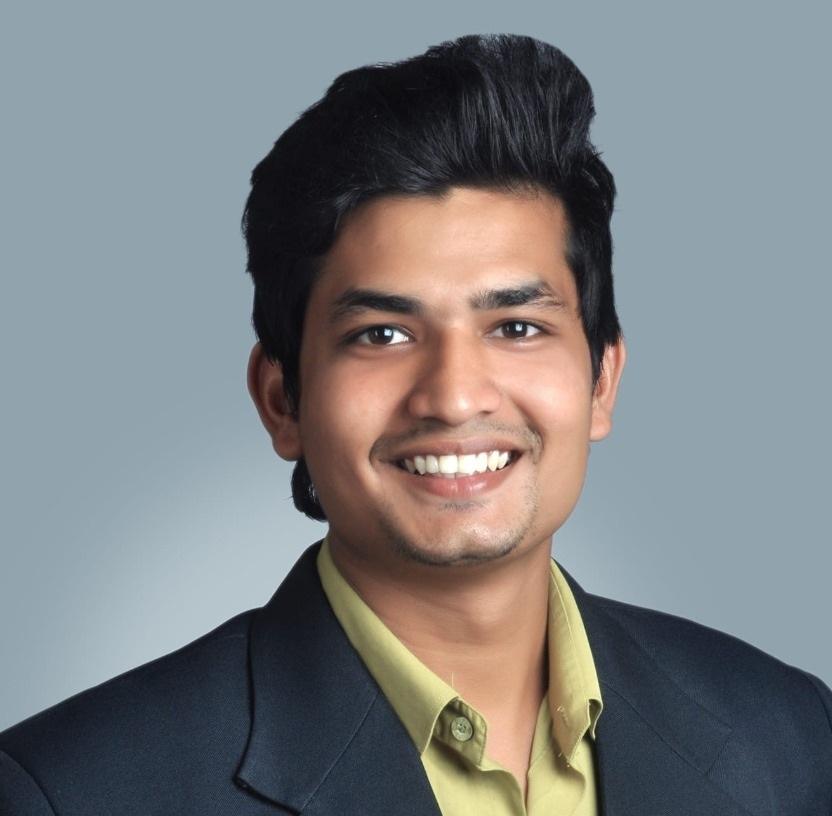 Sandeep M Thakur
Area Expert - Agent