3 BHK For Sale in Goregaon West Mumbai
Displaying 1 - 40 of 835 total results
3 BHK for Sale in Goregaon West
---
As an inventory 3 BHK apartments seem to have a very special demand especially in the location of Goregaon west. In the early days Goregaon west had a very limited supply of 3 BHK flats. Most of the real estate developers focused on making 1 BHK or 2 BHK flats as the demand for 3 BHK flats for sale in Goregaon west was not that high. However with the passage of time and with the increase of the upper middles class segment among the Goregaon west residents, the demand for 3 BHK units has soared and many developers have realized this opportunity. Therefore to encash on the much needed 3 BHK inventory requirement of property buyers in Goregaon west many local as well premium property developers have come with various sizes of 3 BHK apartments in this location.

It is important to note that many families looking for 3 BHK for sale in Goregaon west have various requirements in terms of the sizes and budgets. A particular property buying family or individual will sometimes want a 3 BHK apartment simply for the utility purpose of it, just to have an extra bedroom. The size of the overall 3 BHK apartments would not matter so much but the budget is limited. In other cases there are families as well as individual buyers who are looking to have a more spacious and lavish 3 BHK flat to buy in Goregaon west. Such buyers are not concerned about the budget as much as they are concerned about the size of the apartment. In the recent past especially in the last 5 years, Goregaon west developers have planned and constructed different types of 3 BHK apartments – compact as well as large as well as luxury. In terms of compact 3 BHK apartments for sale in Goregaon west one can find them in Shashtri Nagar, Siddharth Nagar, Unnat Nagar in many of the redeveloped buildings. Also 3 BHK flats for sale in Bangur Nagar offer compact sizes in much older buildings where many buyers invest or buy because of the prospect of redevelopment. The size of the compact or small 3 BHK apartments in Goregaon west hovers between 600 sqft to 750 sqft carpet area. Even locations like Jawahar Nagar have options where many developers have built compact 3 BHKs for buyers having a restricted budget but needing all the 3 bedrooms. When it comes to large and luxury 3 BHK flats for sale in Goregaon west, there are now many options for the buyers who can afford to spend more. Projects like Kalpataru Radiance opposite Prabodhan Ground in Siddharth Nagar, The Luxor in Siddharth Nagar close to the SV road, Mahindra Gardens near Patkar college, Mahindra Eminente close to Pagrav building on the SV road, Anmol Prestige just off SV Road, Anmol Pride close to the Patel Petrol Pump, Anmol Complex close to the MTNL flyover, Chandak Stella on the SV Road near Kamats club, Imperial Heights in Oshiwara close to BEST colony, Anmol

Fortune on the slopes of Unnat Nagar, Garden Estate on the Goregaon link road near Bhagat Singh Nagar, Sheth Polaris in Bangur Nagar, etc. have created 3 BHK apartments that are large in size. Out these, some residential project developers have created luxury 3 BHK flats for sale in Goregaon west that would been unimaginable to even dream of a few years back. As the average income of Goregaon west resident increases and as the demand for quality 3 BHK flats in Goregaon west also increases, one can expect more under construction projects to offer the same for potential buyers. The supply of the 3 bedroom hall kitchen options in Goregaon west is poised to be at its highest in the coming 3 years as there are many ongoing projects that have planned all kinds and sizes of 3 BHKs across various budget points to satisfy the needs of the target audience.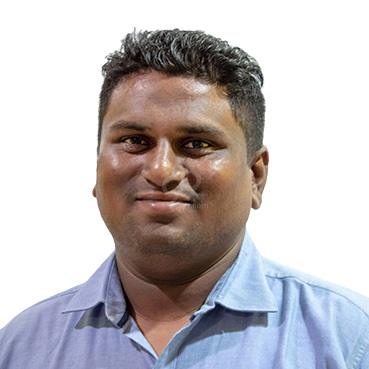 Allwyn Borde
Area Expert - Agent
Post Requirement
Share details for quick response