1 BHK For Sale in Goregaon West Mumbai
Displaying 1 - 40 of 1263 total results
1 BHK for Sale in Goregaon West
---
One of the most popular residential housing searches happens to be the 1 BHK flat for sale in Goregaon west. Generally and ideally the first house or home that a buyer procures is mostly a 1 BHK apartment. This is especially true for the middle class segment. Goregaon west being primarily a middle class strong hold has many buyers and house owners who own the evergreen 1 BHK apartment in old as well as new buildings. In fact if a survey were to be done on the number of housing units or flats available in Goregaon west at any given point in time, the number of 1 BHK flats would surely top the list. Therefore the most popular residential property is the 1 BHK flat for sale in Goregaon west and it is also the most important component in the real estate search especially in this location of western suburbs in Mumbai.

The average sizes of 1 BHK apartments for sale in Goregaon west have changed drastically over the past couple of decades and a 1 BHK flat in Goregaon west especially when it is a 1 bedroom apartment for sale in a new building is generally not more than 450 to 470 sqft. In the past most of the 1 bedroom hall kitchen flats for sale in Goregaon west used to be more than 480 to 500 sqft carpet area. However as of today there are many new redeveloped buildings have highly compact 1 BHK apartments for sale in Goregaon west in the size ranges of 350 to 420 sqft. This is the new world of compact 1 BHK apartments in Goregaon west. The size reduction is obviously due to the price sensitivity of the modern home buyer and a location like Goregaon west is definitely very price sensitive. Around 5 to 7 years back when the real estate market in Goregaon west, like many other locations in Mumbai, was riding high, many developers had in fact ceased to develop 1 BHK apartments. 2 BHK and 3 BHK apartments were the norm. However with the price corrections happening, RERA implications, budget constraints, extreme competition and over supply of larger flats, the humble low budget 1 BHK apartment for sale in Goregaon west has made a roaring come back and most of the real estate developers especially the ones doing redevelopments have the majority number of units as 1 BHK apartments and flats in Goregaon west.

In fact many 1BHK units for sale in Goregaon west have now got a great facelift with the addition of an extra bathroom/toilet in the bedroom. So now many 1 BHK apartment in Goregaon west now has two bathrooms and two toilets. This one single change and the market conditions have got the 1BHK to its prime popularity and Goregaon west as a location does have a lot of different sizes of 1 BHK apartments and flats for sale for the discerning home buyer both in the primary market (direct supply from the developers in Goregaon west) as well as the secondary real estate market (supply from old developments and older buildings in Goregaon west)

99sqft.com has multiple 1 BHK flat listings in Goregaon west posted by of owners / agents / property developers and if you are searching for a good 1 BHK in Goregaon west then you have come to the best possible source for the same.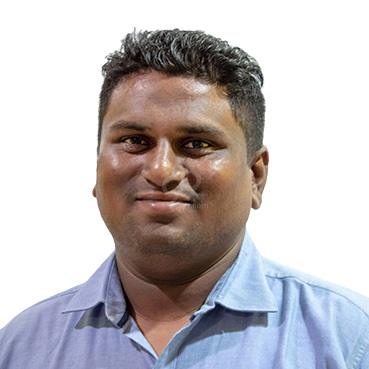 Allwyn Borde
Area Expert - Agent
Post Requirement
Share details for quick response