About Neumec Group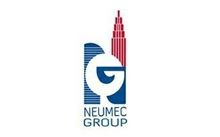 After having changed the skylines of the realtor segment of Mumbai, the Neumec Group, is all set to make the city an international city. The prime focus of the organization is to become the foremost leader in developing an infrastructure thatreflects in its international standards. The company has definitely emerged as one of the highly reputed and trusted real estatedevelopers in the city. The organization emphasizes on erecting its ventures in locations that are well connected to businessdistricts, Having stamped its authority in erecting prominent and residential and commercial ventures in the city, the NeumecGroup has concentrated on delivering outstanding customer service. The organization genuinely endeavor's to achieve urban lifestyle, modern architecture, contemporary designs, superlative quality, unmatched facilities, great ambience, and comfortable living conditions in all its ventures.

By creating and delivering properties that are state of the art, Neumec Group intends to impact the real estate sector in Mumbai, positively. This real estate development company in Mumbai is dedicated to offering high-quality settings that improve the present and look forward to the future. This property developer in Mumbai also seeks to make its presence known by generating high-quality real estate projects that provide customers excellent value for their money and the best possible level of happiness. When it comes to satisfying the requirements and requirements for real estate that are set out by the clients, this real estate development organization in Mumbai spares no effort.

In the competitive field of real estate in Mumbai, Neumec Group is a major participant and is trying its best to bring quality and consistency on board. As a real estate developer in Mumbai, this company is actually helping many home buyers and real estate investors to achieve their dreams of owning their own homes in Mumbai.

By building good quality homes in Mumbai at decent enough prices, this real estate company is helping every home buying dream to become a reality. They construct every house with care, putting an emphasis on quality, practical details, and providing excellent value for the money spent. As Neumec Group develops new homes and properties across Mumbai, one of the company's aims is to win people's trust and gain their faith in the real estate developments that they have to offer.
Real Estate Projects of Neumec Group
---
Displaying 1 - 18 of 38 total results