The Ultimate Guide to Buying and Owning a Bungalow in Lonavala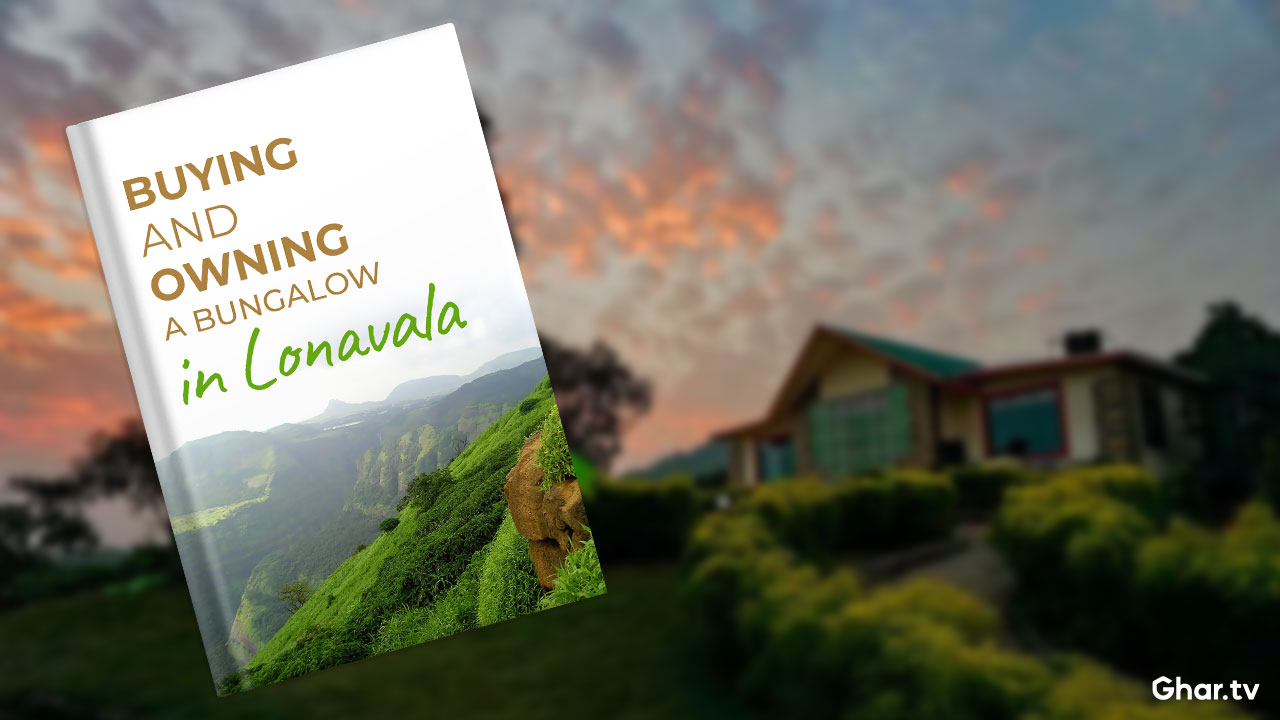 Lonavala, a tranquil hill station in the Sahyadri Mountains of Maharashtra, has won the affections of many with its enchanting landscapes, verdant vegetation, and agreeable climate.
One should explore the unique facets of bungalow ownership in Lonavala, including the acquisition procedure, potential drawbacks, prominent real estate developers in the region, and the most desirable locations for bungalow purchases.
Explore the captivating allure of Lonavala and discover the secret to purchasing your ideal villa in this idyllic sanctuary.
The ultimate guide to owning a bungalow in Lonavala will help you plan your dream vacation bungalow or villa in Lonavala with ease and style.
The Appeal of Owning a Bungalow in Lonavala, Maharashtra: A Peaceful Haven Surrounded by Natural Beauty , is irresistible.
Possessing a villa in Lonavala has numerous benefits for nature lovers, vacationers, and those in search of a tranquil retreat. The following prominent features contribute to its appeal:Lonavala is endowed with awe-inspiring natural beauty, including majestic mountains, cascading cascades, and verdant valleys. The climate is also quite pleasant. Its climate, characterised by chilly winters and moderate summers, contributes to its allure.
In order to escape the turmoil of city life, Lonavala provides a tranquil environment that refreshes the mind and spirit.
The tranquil setting is ideal for relaxation, meditation, and spending quality time with loved ones.
Due to its proximity to Mumbai and Pune, Lonavala is a popular weekend vacation destination and second home retreat.
Possessing a villa allows individuals to escape the bustle of the city and engage in leisurely pursuits, thereby creating cherished memories.
Additionally, it functions as a second residence, providing a welcome break from daily routines.
The investment potential and rental opportunities of villas are enhanced by Lonavala's popularity as a tourist destination. The year-round demand for rentals presents an opportunity to generate passive income.

How to Acquire a Bungalow in Lonavala?
The acquisition of a villa in Lonavala requires a series of steps to ensure a straightforward and trouble-free transaction.
Consider the procedures below
Thorough Property Research and Evaluation:
To begin, conduct exhaustive research on available properties, their prices, and their legal aspects. Engage the services of a licenced real estate agent or consultant for assistance.
Budgeting and Financing: Determine your budget and, if necessary, investigate your financing options. Account for all expenses, including the purchase price, registration fees, stamp duty, legal fees, and upkeep costs.Verify the property's ownership, title deeds, and any encumbrances or pending litigation as part of your legal due diligence.
Engage an attorney to review the legal documents and guarantee a valid transaction.
Inspect the bungalows on your shortlist in order to evaluate their condition, amenities, and suitability for your needs.
Consider factors such as location, connectivity, infrastructure, and security with great care.Engage in negotiations with the vendor, taking market trends and property values in Lonavala into consideration.
Once both parties have reached an agreement, compose an exhaustive contract outlining all terms and conditions.
Registration and Documentation: Complete the registration procedure by preparing the sale deed, agreement, and payment receipts. Ensure adherence to all legal requirements.
Considerations and Possible Drawbacks
While there are numerous benefits to possessing a villa in Lonavala, it is important to consider potential disadvantages, such as:Bungalows require routine maintenance, which includes building upkeep, landscaping, and security measures. These recurring costs should be meticulously accounted for in the budget.
Seasonal Variations: During prime seasons, Lonavala experiences an increase in tourism activity, resulting in increased traffic and congested spaces. This influx may be disruptive to the intended tranquilly of some individuals.
Accessibility Restrictions: Despite its proximity to major cities, frequent travellers and those who rely on public transportation may encounter access issues.
Availability and quality of essential services such as water, electricity, and internet connectivity may vary locally. Before finalising a purchase, it is prudent to conduct research and confirm the dependability of the service providers.
Distinguished Lonavala real estate developers:
Numerous reputable real estate developers have contributed to Lonavala's development as a premier destination for villas. Notable builders in the region include:
Tata Housing
Lodha Group
Godrej Properties
Kumar Housing
Rustomjee Group
Kalpataru Group
Panchshil Realty
Pharande Spaces
These property developers have a solid reputation for delivering high-quality projects that integrate modern amenities with Lonavala's natural beauty.
The top Bungalow Purchase Locations in Lonavala:
All locations in Lonavala have their own unique allure, which makes them desirable for villa purchases.
Among the most desirable locations in Lonavala are the following:
Tungarli: Known for its scenic views and proximity to the Lonavala Railway Station, Tungarli attracts those in search of a tranquil yet readily accessible location.
Khandala: Khandala, which is adjacent to Lonavala, is renowned for its panoramic views, verdant vegetation, and opulent real estate. It provides a tranquil environment near to the town's conveniences.
Valvan: This prime location is highly desirable due to its natural beauty, which is comprised of hills, cascades, and the entrancing Valvan Lake. This tranquil location is ideal for nature lovers.
Tiger Point: With its spectacular view of the valley and the renowned Duke's Nose precipice, Tiger Point offers condominium proprietors an idyllic setting. It is famous for its temperate climate and proximity to prominent tourist destinations.
Aamby Valley: One of the best luxury projects in Lonavala, the demand for bungalows and villas in Aamby Valley has simply grown by leaps and bounds over the years.For many, owning a villa in Lonavala is a fantasy come true, providing a sanctuary amidst the splendour of nature. It is a unique destination due to its tranquil environment, agreeable climate, and abundant natural beauty. Nevertheless, prospective purchasers must carefully consider the potential drawbacks, such as maintenance costs and seasonal fluctuations.
With renowned real estate developers and a variety of desirable locations, Lonavala provides a variety of options to accommodate various preferences and budgets. Enjoy the delightful experience of possessing a villa in this picturesque hill station, Lonavala.