How Will The Forthcoming Panvel-Karjat Railway Line Impact The Navi Mumbai Real Estate Market?

With the upcoming Panvel-Karjat Railway Line, the whole Panvel-Karjat belt could become the New Shining Star of Mumbai's real estate market.
There is no doubt that the price of real estate in Mumbai is increasing daily. Most Mumbai residents are always on the lookout for fresh, affordable real estate locations near to Mumbai. Idealistically, this real estate investment acquisition might serve as both a main residence and a real estate investment for many prospective Mumbai property investors.
When Mira Road and beyond was opened decades ago, many Mumbai residents made substantial property investments there. The same was true for the Shilphata real estate market; when Lodha Developers introduced Palava City, it was a tremendous success since the bulk of real estate investments originated from Mumbai. The same applies to several areas in Thane real estate and Navi Mumbai real estate, such as Panvel, Ulwe, etc.
Panvel-Karjat Railway Line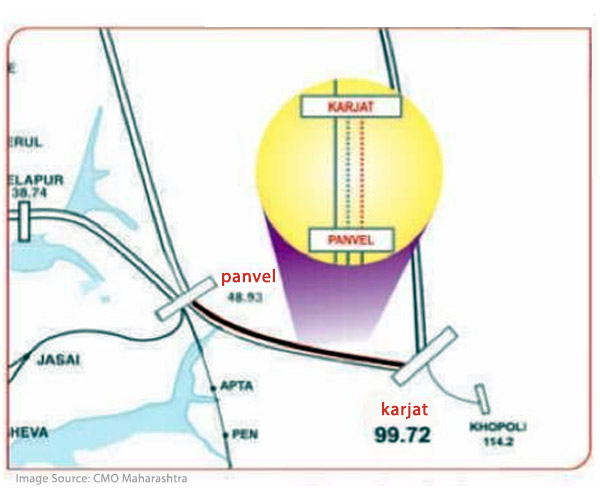 The Union Ministry of Environment, Forest, and Climate Change (MoEFCC) has just given permission to double the Karjat-Panvel corridor by laying a new railway line. The existing single rail route connecting Panvel and Karjat carries just a few passenger and freight trains travelling great distances. This new route is vital since these passenger trains are one of the few choices for travellers between Karjat and Navi Mumbai. The route, which would link these districts that lack a mass transport infrastructure, is projected to be finished by 2025 and will have the added benefit of reducing peak-hour road congestion from Kalyan to Thane.
According to Chandan P, a renowned real estate adviser in Navi Mumbai, the completion of this infrastructure-critical infra project would make available property in this area that is almost similar in size to land in the Mumbai MetropolitanRegion. The doubling of this passenger train track bodes well for residential, commercial, and industrial property in Navi Mumbai. This last-mile connector would expeditiously improve connectivity with South Mumbai. The expected journey time will be reduced to 30 minutes, supporting the development of several real estate micromarkets along that corridor. In addition, this connectivity will make a vast area of land available for development, promoting the decentralisation of commercial centres with a ripple impact on residential and social development.
Spike in Short-term property investments
Several localities along the railway exhibited heightened interest when the project was first announced, but the awaiting permissions from the forest department dampened the enthusiasm.
As a result, property prices and demand in regions such as Karjat, Mohape, and particularly Chikhale, where property values vary from INR 3,000 to INR 6,000 psf, have begun to generate considerable attention. As the project nears completion, it is anticipated that the region would see boom comparable to that of Ulwe after the announcement of the Navi Mumbai International Airport (NMIA). According to Narendra B, a Vashi-based real estate broker, the opening of this rail project would also coincide with that of Navi Mumbai International Airport and the Uran railway line, and this will further boost the real estate prices in this zone in a big way.
"Mumbai Rail Vikas Company"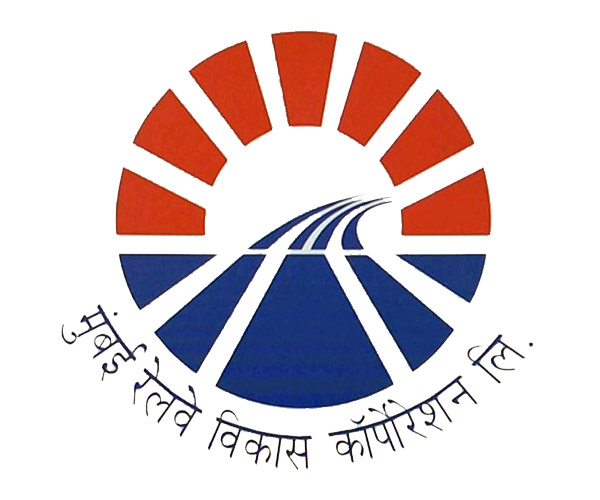 This project is being executed by "Mumbai Rail Vikas Corporation" (MRVC). Upon receiving approval, MRVC assessed the outstanding assignment and is examining alternatives to expedite the project. Phase III of the Mumbai Urban Transport Project (MUTP) includes the doubling of the suburban railway route between Panvel and Karjat, according to Subhash Chand Gupta, chairman and chief managing director of MRVC.
Currently, a few long-distance passenger trains and freight trains utilise the only route that connects Panvel and Karjat. Several new stations, including Mohape Chowk, Karjat, Chikhale, and Panvel, will be built along the corridor's path in order to transform the segment into a suburban corridor. As of now 15% of this project has been finished, and after just receiving permission to begin construction on the forest property, work has already commenced on the full length.
After completion of this renovation, the Central Railway's main line will see a reduction in traffic. It is expected that passengers travelling to Karjat and other places may switch to this route because to its reduced distance. Thane-Kalyan is now regarded as one of the Central Railway's busiest suburban network segments. The Thane-Kalyan corridor is projected to become less congested if a second alternative for travelling to Karjat becomes available and athat is one of the key solutions that the new railway line of Karjat to Panvel will offer, among a host of other advantages.