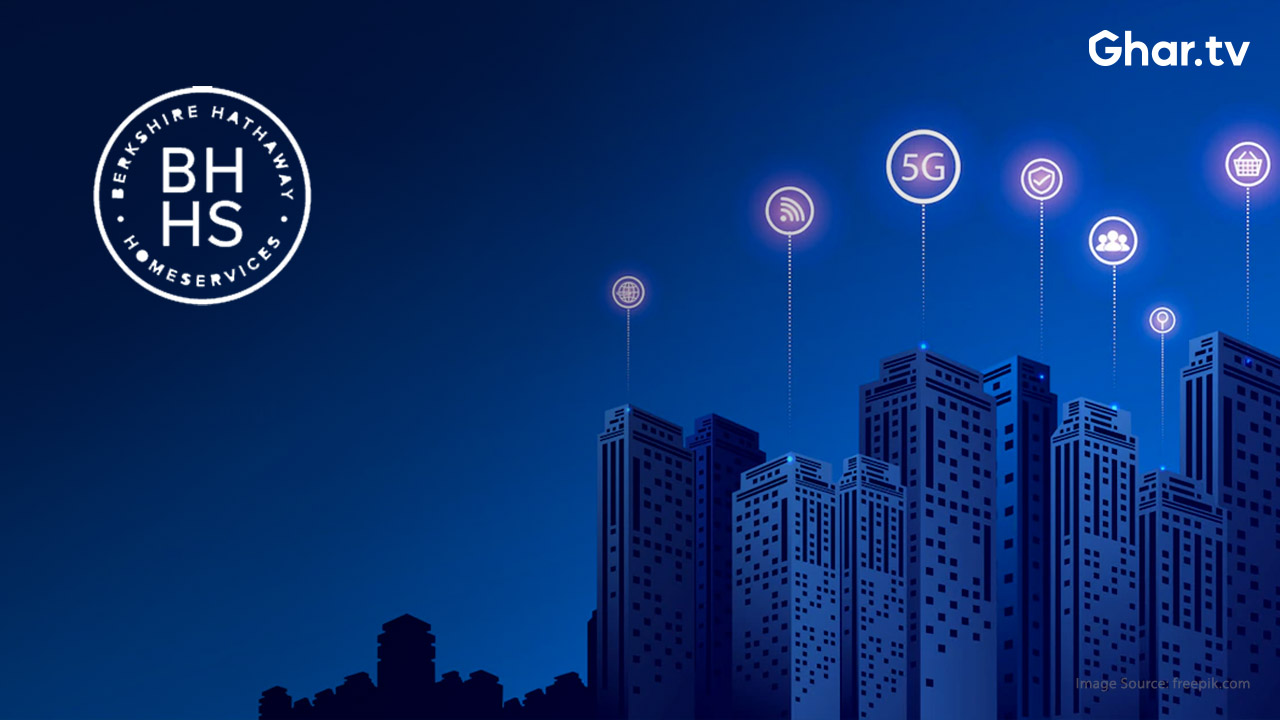 During his five-day visit to the World Economic Forum 2023 in Davos, Switzerland, the chief minister of Maharashtra, Eknath Shinde, signed a Memorandum of Understanding (MoU) with Berkshire Hathaway HomeServices Orenda India to develop and operate physical and social infrastructure assets on the 1,000-acre smart city in Raigad, close to the upcoming Navi Mumbai international airport.
The company has officially stated that as part of this arrangement, it will aid in the construction of a comprehensive ecosystem for industrial, commercial, and residential development, while the government will offer access to land and support in acquiring different permissions and licences. The collaboration between the Mumbai Metropolitan Region Development Authority (MMRDA) and the state government will facilitate the creation of industrial clusters, warehousing and distribution hubs, entertainment hubs, data centres, and information technology parks for IT/ITES/BPO/KPO services, according to an official company statement.
In addition, Berkshire Hathaway HomeServices Orenda India will build a knowledge management system that will facilitate the sharing of best operating practises, provide information on industry trends, and assist in the organisation of promotional conferences and road shows. Using its network, the corporation will also be responsible for convincing business service delegations to invest in the initiative.
Shrey Aeren, the managing director and country head of Berkshire Hathaway HomeServices Orenda India, mentioned the following:
"We are thrilled that our partnership with the government will contribute to the creation of an environment conducive to the expansion of industrial development, residential establishments, and businesses. As Navi Mumbai becomes a vital part of Maharashtra's success story, we are honoured to support the government's efforts to build state-of-the-art facilities that will provide a boost to the satellite city's ambitions to become a self-sufficient economy."
About Berkshire Hathaway HomeServices Orenda India
Formerly known as Oakwood Marketing Private Limited, BHH Orenda Private Limited was established in September 2019 and operates under the brand name Berkshire Hathaway HomeServices Orenda India. In April 2021, the company became an exclusive member of Berkshire Hathaway HomeServices, a US real estate brokerage franchise network controlled by US billionaire Warren Buffett's Berkshire Hathaway Inc. It provides owners, tenants, and investors with customised solutions for a range of real estate services.
There is no doubt that the smart city will act as a magnet to attract foreign direct investment to Maharashtra and also create a range of job opportunities. In addition, the company will build a knowledge management system that will assist the exchange of best operating practises, the dissemination of data on sectoral service trends, and the organisation of promotional conferences and roadshows.
The firm began operations in India in 2021 from Delhi NCR and will utilise its newly established office at St. Regis in Mumbai as its operational base, working closely with the industries department, MMRDA, and state government apparatus to complete this project.
Impact on Real estate markets in Raigad & Navi Mumbai
The effect of this humungous investment in Raigad is surely going to be major boost for the Raigad real estate market as well as the Navi Mumbai real estate market. The subsequent development on the ground will only strengthen this region further in all aspects and the increase in property prices especially with other infrastructure developments happening as well, is obviously expected.
It surely is the right time to invest in the Navi Mumbai & Raigad real estate markets.