Virar Real Estate
Popular Locations in Virar Mumbai:
---
Area Experts in Virar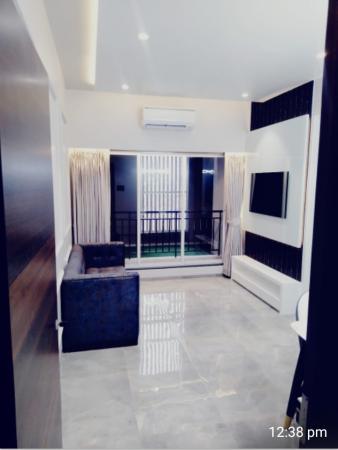 Virar, Mumbai
59.00 Lacs (0% Brokerage)
Virar, Mumbai
41.00 Lacs (0% Brokerage)
Featured Listings in Virar
Collections
Explore curated lists of top real estate collections based on trends in Virar:
Properties for Sale in Virar
Rental Properties in Virar
About Virar
---
VIRAR

Virar derived from God Ekavira. Just the Tungar region was named after Tunga Parvat. Virar is named after the huge temple of Eka-vira devi temple. The region is a mumbai metropolitan region and comes under vasai-virar municipal corporation of Palghar district.

While some of the popular localities in these region is Global City, Blinj, Yazoo Park, Agashi Road, Dongarpada, Gokul Township. The region have few tourism attractions which are Jivdani Temple, Vajreshwari Temple, Baronda Devi Temple Agashi Jain Mandir, Utttamrao Patil Udhyan, St James Church, St Peters Church, Holy Spirit Church, Arnala Beach and many other such tourist attractions are located in this region. The location is divided by two zones Virar (East) and Virar (West) by Virar Railway Station.

Some of the residential projects are HDIL Residency Park II, Bachraj Residency, Shivasthan Complex, Evershine Avenue and many other such residential projects.
Proximity and Landmarks Near Virar
The complex have few other landmarks like Clubone, Chikhal Dongari Temple, Sanjivani Hospital, Riddhi Vinayak Multispecialty Hospital, Woodland Cinemas, Visava Water Park and Resort, Green Paradise Resort, Vitthal Mandir and many other such landmarks.
Property Rates in Virar Locations
| Year | City | Jan-Mar | Apr-Jun | Jul-Sep | Oct-Dec |
| --- | --- | --- | --- | --- | --- |
| 2023 | Virar-Mumbai | | | | |
| 2023 | Virar-Mumbai | | | | |
| 2023 | Virar-Mumbai | | | | |
| 2023 | Virar-Mumbai | | | | |
| 2023 | Virar-Mumbai | | | | |
| 2023 | Virar-Mumbai | | | | |
| 2023 | Virar-Mumbai | | | | |